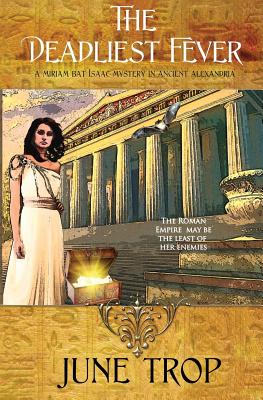 The Deadliest Fever (Paperback)
A Miriam Bat Isaac Mystery in Ancient Alexandria
Black Opal Books, 9781626948754, 248pp.
Publication Date: April 28, 2018
* Individual store prices may vary.
Description
Miriam bat Isaac, a budding alchemist and amateur sleuth in first-century CE Alexandria, is concerned when she learns that the Torah mantle in Alexandria's Great Synagogue has been damaged. She takes the mantle to Judah, a renowned jeweler and the unrequited love of her life. He repairs the mantle but assures her that the gems are genuine. Like Miriam, he is astonished that someone would damage the mantle but leave the gems behind. But Miriam suspects that something is not right. She is even more convinced that something is amiss, a few days later, when an anonymous note arrives, warning that the security at the Synagogue needs to be increased. As she digs for answers, she learns that some of the people she trusts are not what they seem, and she may not survive long enough to uncover the truth...