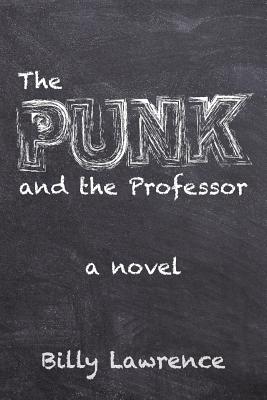 The Punk and the Professor (Paperback)
Apprentice House, 9781627201377, 358pp.
Publication Date: May 1, 2017
Other Editions of This Title:
Hardcover (5/1/2017)
* Individual store prices may vary.
Description
Set in the suburban shadows of New York City as the 1980s crash into the '90s, The Punk and the Professor brings us into the troubled world of a young introvert. Jack Tortis is an underdog branded as a punk in a place where sameness is celebrated. Destined to be a drop out laborer like his estranged father, he clings to hope and fights against a tide of dysfunction. But just as life starts to move along, obstacles spring up around him. In his way are apathetic teachers and principals, an abusive stepfather, and the drugs, ignorance, and violence that plague his town. In a battle for survival, Jack is faced with three options--fight his way through school, be lucky enough to enter the world of service labor, or fall into a street life of crime and drugs.
Where we end up in life is often too predictable--but sometimes an opportunity comes along that changes our fate, and sometimes it takes starting all over again to get it right. The story of the punk is framed by a professor reciting an ancient tale that inspires us to question all we think we know, to consider an alternative truth, and distinguish reality from illusion.
About the Author
William K. Lawrence is the author of the novel The Punk and the Professor. He was born and raised on Long Island, New York. He has earned graduate degrees from Long Island University, SUNY Stony Brook, George Washington University, and a doctorate in education from Northeastern University. At Portland State University he studied British Romantic literature and the history of rock n' roll.
Praise For The Punk and the Professor…
"Great, gritty coming of age story that shows how the human spirit & determination can overcome life's obstacles." Dr. Ray McCarthy, — Educator and Consultant