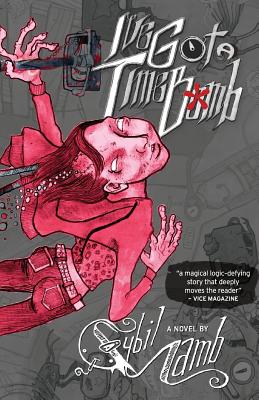 I've Got A Time Bomb
Paperback

* Individual store prices may vary.
Description
The year is 286. The city of Morteville has been flooded by a devastating hurricane but Sybil D'Lye has never been happier. She's making out with girls, squatting an abandoned mansion, and looting every pharmacy within wading distance. Everything's going swimmingly until the night Sybil is beaten with a pipe and left for dead. Though doctors are able to reconstruct her skull, her mind is altogether another matter. Thus begins her incredible and unbelievable journey, looking for love among the loners, losers, and leave-behinds in the forgotten corners of Amerika. Based on a true* story. *Guaranteed minimum 88% true content by weight.
Topside Press, 9781627290111, 354pp.
Publication Date: May 27, 2014