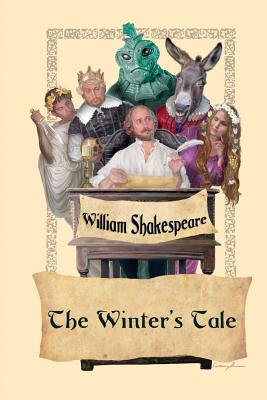 The Winter's Tale (Paperback)
Wilder Publications, 9781627555357, 116pp.
Publication Date: November 10, 2013
Other Editions of This Title:
Paperback (12/11/2019)
Paperback (12/4/2012)
Paperback (12/4/2012)
Paperback (7/21/2017)
Paperback (6/11/2019)
Paperback (7/24/2018)
Paperback (7/23/2018)
Paperback (9/7/2019)
Paperback (11/8/2011)
Paperback (1/1/2018)
Paperback (5/2/2018)
Paperback (12/31/2010)
Paperback (6/18/2015)
Paperback (4/28/2019)
Paperback (1/30/2014)
Paperback (11/15/2017)
Paperback (4/9/2019)
* Individual store prices may vary.
Description
Friendship and Trust-- Leontes and Polixenes, friends from childhood, are having a protracted visit for the first time in years. After nine months Polixenes longs for his family and home and decided to leave. Leontes beseeches him to stay, but to no avail. Leontes asks his wife, Hermione, to ask Polixenes to stay. Upon being asked by Hermione he relents immediately. This sudden turn of events leads Leontes to question if his best friend and wife are having an affair. We were as twinned lambs that did frisk i' the sun, And bleat the one at the other: what we changed Was innocence for innocence; we knew not The doctrine of ill-doing, nor dreamed That any did.