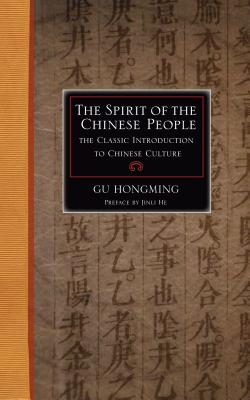 The Spirit of the Chinese People: The Classic Introduction to Chinese Culture (Paperback)
The Classic Introduction to Chinese Culture
CN Times Beijing Media Time United Publishing, 9781627740111, 172pp.
Publication Date: August 31, 2013
Description
In this essay collection first published nearly a century ago, Gu Hongming compares Chinese and European civilizations while enumerating the virtues of China's traditional Confucian philosophy. Gu famously proposed applying Confucian solutions to the many problems faced by Europe in the early twentieth century. Originally published in English and quickly translated into German, French, and Japanese, The Spirit of the Chinese People was a sensation in the West, presenting the culture and people of China and making Gu Hongming a national hero.
About the Author
Born in Malaysia in 1857 to a Chinese father and Portuguese mother, Gu Hongming studied in Scotland. He received an M.A. in Literature from the University of Edinburgh, a diploma in Civil Engineering at the University of Leipzig, and studied law in Paris. Returning to Malaysia in 1880, he joined the colonial Singapore civil service and eventually went to China where he held many ranking positions in the Imperial government. Throughout his career, he wrote many essays and books about Confucius, primarily in English. By the end of his life in 1928 he was renowned as an interpreter of China and the Chinese people to the West.

Dr. Jinli He, Ph.D. is Assistant Professor of Modern Languages and Literatures at Trinity University in San Antonio, Texas. She received her Ph.D. from the Department of Chinese Language and Literature at Peking University.
Advertisement