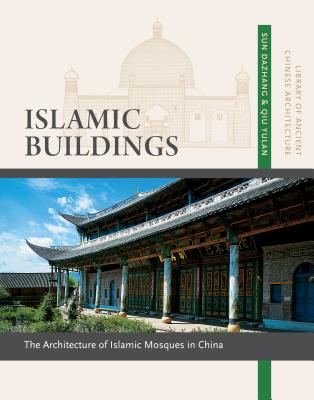 Islamic Buildings (Paperback)
The Architecture of Islamic Mosques in China
Cn Times Books Inc., 9781627740197, 196pp.
Publication Date: March 3, 2015
* Individual store prices may vary.
Description
Islamic Buildings traces the spread of Islam in China, and Islam's influence on ancient Chinese architecture. The introduction of Islamic architecture into China resulted in a unique blending of Chinese and Arab architecture. While they retained many Arab characteristics, Chinese mosques developed their own style, a melding of Arab and Chinese design elements.

Islamic Buildings details the evolution of the mosque in China and its diverse functions within the Chinese Islamic community. Sun Dazhang and Qiu Yulan explore methods of mosque construction, decoration, and layout. They also compare Islamic buildings in China to contemporaneous traditional Chinese buildings. Islam spread quickly in China, with followers constructing a variety of religious buildings, including scripture halls, halls of prayer, and mausoleums. Tragically, few ancient Chinese mosques have survived to the present; the best examples are presented here. Islamic Buildingsincludes 125 color photographs, 20 illustrations and figures, 1 chart, and 2 maps, documenting the interiors and the exteriors of mosques that are still standing in China today.
About the Author
Sun Dazhang was born in Tianjin and graduated from the Department of Architecture of Tsinghua University in Beijing. He has worked for the China Research Institute of Building Science, the China Design and Research Institute of Building Standards, and the Design Institute of the Construction Commission of Henan Province. He has been engaged in research on ancient Chinese architecture for over 50 years, and has been in charge of the restoration of ancient buildings, such as the Jingbian Tower in the Shanhaiguan Fortress and the Great Wall at Laolongtou. His notable works include" A Narrative History of Ancient Chinese Architecture" and" A Dictionary for the Understanding of Ancient Chinese Architecture." He is currently a professor and researcher at the Research Institute for Chinese Architectural History at the Chinese Society of Architects. He also wrote "Ritual and Ceremonial Buildings," another volume of the "Library of Ancient Chinese Architecture" series.
or
Not Currently Available for Direct Purchase