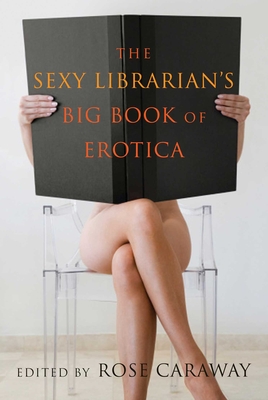 Sexy Librarian's Big Book of Erotica (Paperback)
Cleis Press, 9781627780650, 256pp.
Publication Date: August 12, 2014
* Individual store prices may vary.
Description
Imagine a library -- a very special one run by a librarian whose only concern is pleasing her patrons. In fact, this librarian will stop at nothing to service her readers. To that end, she has carefully collected a fantastic and fantasy-filled set of stories guaranteed to satisfy literary lusts in The Sexy Librarian's Big Book of Erotica. This voracious volume is simply bursting at the binding with amorous archives and bibliophilic bliss; it is a veritable dictionary of desires, with stories by top eroticists Rachel Kramer Bussel, Tamsin Flowers, and Salome Wilde, as well as Rose Caraway, the sexy librarian herself.
About the Author

Rose Caraway is a native Northern California writer, narrator, and podcaster. She has written two novels and countless short stories. Although her specialty is erotic writing, she also has a passion for suspense, fantasy, and romance. She lives in Sacramento, CA.

Praise For Sexy Librarian's Big Book of Erotica…
"Rose Caraway is a librarian on a very sexy mission and the library she's created carries as many diverse stories as any library I've ever entered (and I've been in a few) but with a twist. All the stories should come with a warning stating that they are dangerously sexy. This book might only contain 22 stories, but these are the types of stories that all libraries should carry in my book." -Clitical

"Stories for every kind of taste." --PsychErotica Writing

"Rose Caraway's Sexy Librarian's Big Book of Erotica is as naughty as it is nice; you can see the careful hand of the curator behind every choice in this terrific tome." --Alex Algren, author of Stories of O

"Carefully collected fantasy stories that are perfect for dealing with literary lusts." --Reviews by Amos Lassen

Foreword Reviews' 2014 INDIEFAB Book of the Year Gold Award Winner - Romance