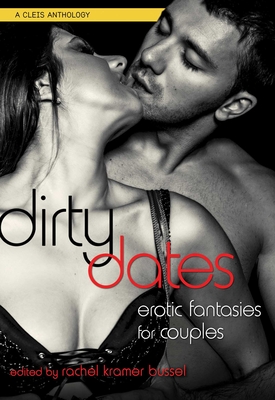 Dirty Dates (Paperback)
Erotic Fantasies for Couples
Cleis Press, 9781627781459, 232pp.
Publication Date: November 10, 2015
* Individual store prices may vary.
Description
What happens when date night involves a blindfold, a corset, handcuffs, or a spanking? The couples in Dirty Dates combine kink and romance in this collection of erotic stories that provides plenty of ideas for your next sexy outing. Your 50th date can be even hotter than the first ones if you play by the rule of Rachel Kramer Bussel, which means NO rules at all except for an emphasis on pure pleasure. Rachel Kramer Bussel has quickly become America's favorite erotic writer with dozens of best-selling books, awards, and deeply satisfied readers to her credit. Dirty Dates is a delectable collection of stories redolent with romance featuring two people in lust. From first dates to long-term lovers to hook-ups and missed connections, the common theme is coming together in every sense of the word.
About the Author
Rachel Kramer Bussel regularly contributes to "Refinery 29, Glamour," and "Cosmopolitan," and she hosts readings around the country. A prolific erotica editor, her titles include "He s on Top, She s on Top," and "Do Not Disturb." She lives in New York City.

"