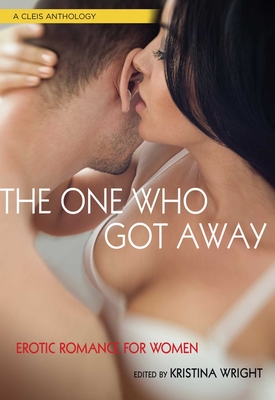 One Who Got Away
Erotice Romance for Women
Paperback

* Individual store prices may vary.
Description
We all have... that One, the one who got away. The one we fell for or simply were attracted to, but we never got. That One, but not necessarily The One, at least not the first time around. That One who slips into our fantasies late at night when we're feeling melancholy or nostalgic. Maybe we took a chance once and it simply didn't work out. Maybe we never took the chance... and we wish we had. We all have the name of the One Who Got Away tattooed on our heart, always with us, never forgotten. There is something hopelessly romantic about the idea of connecting with a long lost love. This luscious Cleis Press collection of second chance stories celebrates longing and loves that, whether by fate or by design, are at last requited and fulfilled.
Cleis Press, 9781627781770, 256pp.
Publication Date: February 9, 2016
About the Author
Kristina Wright (kristinawright.com) is the editor of over a dozen published and forthcoming Cleis Press anthologies, including the best-selling Fairy Tale Lust: Erotic Fantasies for Women. Other titles include: Dream Lover: Paranormal Tales of Erotic Romance; Steamlust: Steampunk Erotic Romance; Lustfully Ever After: Fairy Tale Erotic Romance; Duty and Desire: Military Erotic Romance; xoxo: Sweet and Sexy Romance, and the Best Erotic Romance series. She is also the author/editor of the cross-genre Bedded Bliss: A Couple's Guide to Lust Ever After for Cleis Press. Her fiction has been published in over one hundred anthologies and her nonfiction has appeared in numerous publications, both print and online. She holds degrees in English and humanities and has taught composition and world mythology at the college level. Originally from South Florida, Kristina is living happily ever after in Virginia with her husband, Jay, and their two little boys.
or
Not Currently Available for Direct Purchase