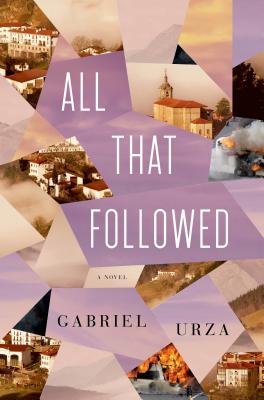 All That Followed
A Novel
Hardcover

* Individual store prices may vary.
Other Editions of This Title:
Digital Audiobook (8/3/2015)
Compact Disc (8/4/2015)
MP3 CD (8/4/2015)
Compact Disc (8/4/2015)
August 2015 Indie Next List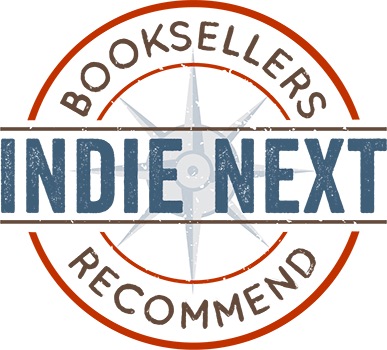 "All That Followed sheds some much-needed light on a region with an incredibly rich cultural history and a painful, tormented political past. The story is told in short chapters from three different perspectives: Joni, an American who fell in love with a Basque woman and has lived in Muriga, a small Basque town, since the 1940s; Mariana, a young woman from Muriga whose husband belonged to the wrong political party and was kidnapped and murdered; and Iker, the young man who is in jail for that crime. Each voice has its own weight, an almost sultry flirtation between acknowledging history as it was while needing to create its own version of the story. An impressively nuanced debut."
— Elayna Trucker (M), Napa Bookmine, Napa, CA
View the List
Description
"A bold, stunning book...The reader is drawn in not because we want to find out what happened, but why it happened..."--NPR
A psychologically twisting novel about a politically-charged act of violence that echoes through a small Spanish town; a debut novel that the New York Times Book Review calls "a triumph."
It's 2004 in Muriga, a quiet town in Spain's northern Basque Country, a place with more secrets than inhabitants. Five years have passed since the kidnapping and murder of a young local politician-a family man and father-and the town's rhythms have almost returned to normal. But in the aftermath of the Atocha train bombings in Madrid, an act of terrorism that rocked a nation and a world, the townspeople want a reckoning of Muriga's own troubled past: Everyone knows who pulled the trigger five years ago, but is the young man now behind bars the only one to blame? All That Followed peels away the layers of a crime complicated by history, love, and betrayal. The accounts of three townspeople in particular-the councilman's beautiful young widow, the teenage radical now in jail for the crime, and an aging American teacher hiding a traumatic past of his own-hold the key to what really happened. And for these three, it's finally time to confront what they can find of the truth.
Inspired by a true story, All That Followed is a powerful, multifaceted novel about a nefarious kind of violence that can take hold when we least expect. Urgent, elegant, and gorgeously atmospheric, Urza's debut is a book for the world we live in now, and it marks the arrival of a brilliant new writer to watch.
Praise For All That Followed: A Novel…
"Stunning...strange and ambitious... All That Followed is a triumph--Urza delineates his characters' perspectives with remarkable care...[The novel's] chief interests are memory and perception, and the eerie multidimensionality that arises when they are layered, somewhat imperfectly, on top of each other...The characters' perceptions start to haunt our own.
" —Jennifer DuBois, The New York Times Book Review
"More than just a mystery story....It's a meditation on how time and place dictate our deepest loyalties and cause us to do unimaginable things." —Men's Journal
"Remarkable...Tense...Set in the foothills of the Pyrenees, Urza's debut novel is as subtle and enveloping as the txirimiri, a Basque word for 'rain so fine that an umbrella is useless against it.'" —Publishers Weekly, starred review
"Thoughtful, ambitious...The author's family is from Spain's Basque region, which helps explain why an American writer would venture into this fraught history, and Urza does so convincingly, revealing the human faces behind the masks of terrorism and its collateral damage." —Kirkus, starred review
"A well-told story of the Basque region, whose violent past is familiar to many. Here, however, the reader is immersed in the landscape's color, language, and culture while reading an absorbing political mystery." —Library Journal
"Intimate...This thoughtful novel will draw some literary-thriller readers, but its real strength is what it contributes to the modern-day conversation on terrorist extremism, particularly as it pertains to how youth from small, long-oppressed towns can get pulled into the fray." —Booklist
"Gabriel Urza's All that Followed is one of those rare works of fiction that peels back the surface layers of the politicized world we live in to show us the remarkable, rich lives behind the headlines. This is an eloquent, and beautifully imagined work of literature, haunting, elegiac and utterly compelling to the very end." —Dinaw Mengestu, author of All Our Names and The Beautiful Things That Heaven Bears
"A ballsy, dazzling debut novel unlike anything you've ever read. Written in beautiful lean vignettes, this is at once a literary big ideas book about a nation, a people, and also highly addictive-I finished it in a day. Self-assured, bold and allergic to trends, Gabriel Urza is an absolute original." —Claire Vaye Watkins, author of Battleborn
"A gorgeously gripping tale of secrecy, violence, and the burden of history, Gabriel Urza's All That Followed is a thrilling debut from a distinctive and powerful new voice. Atmospheric, wise, and deliciously complex this novel is as spellbinding as they come." —Laura van den Berg, author of Find Me
"Gabriel Urza has written a story based on a tragedy I knew nothing about in a country I have only the most passing interest in, yet I couldn't put it down. Urza's novel of ideas and national identity feels personal and intimate, and through this intimacy, becomes universally tragic and beautiful." —Manuel Gonzales, author of The Miniature Wife
Henry Holt and Co., 9781627792431, 272pp.
Publication Date: August 4, 2015
About the Author
Gabriel Urza received his MFA from the Ohio State University. His family is from the Basque region of Spain where he lived for several years. He is a grant recipient from the Kellogg Institute for International Studies and his short fiction and essays have been published in Riverteeth, Hobart, Erlea, The Kenyon Review, West Branch, Slate and other publications. He also has a degree in law from the University of Notre Dame and has spent several years as a public defender in Reno, Nevada.
or
Not Currently Available for Direct Purchase