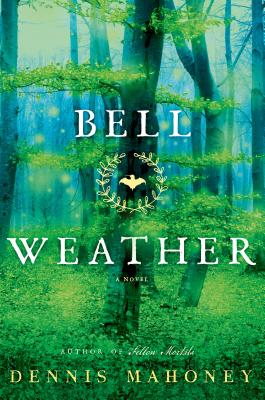 Bell Weather (Hardcover)
A Novel
Henry Holt and Co., 9781627792677, 400pp.
Publication Date: July 7, 2015
Other Editions of This Title:
Digital Audiobook (7/6/2015)
Paperback (8/9/2016)
* Individual store prices may vary.
July 2015 Indie Next List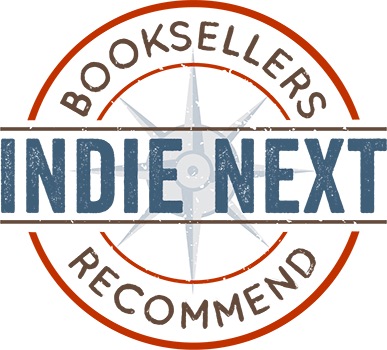 "Set in a fantastical 18th century world where rain falls up and color storms wash the land with bright hues, Bell Weather is, at its core, the story of a spirited young woman fighting for the freedom to choose her own path. Although Molly tells the townsfolk of Root almost nothing of her past, readers learn about her childhood with an overbearing governess, a cold father, and a brilliant, cunning brother who will stop at nothing to ensure that he and Molly are together and unbridled. Mahoney has created a marvelous world that readers will want to visit again and again."
— Amelia Stymacks (E), Northshire Bookstore, Manchester Center, VT
View the List
Description
A thrilling adventure set in a peculiar world, a fantastical 18th century, where a young woman must uncover the secrets of her past while confronting the present dangers of a magical wilderness
When Tom Orange rescues a mysterious young woman from a flooded river, he senses that their fates will deeply intertwine.
At first, she claims to remember nothing, and rumor animates Root-an isolated settlement deep in a strange wilderness. Benjamin Knox, the town doctor, attends to her recovery and learns her name is Molly. As the town inspects its young visitor, she encounters a world teeming with wonders and oddities. She also hears of the Maimers, masked thieves who terrorize the surrounding woods.
As dark forces encircle the town, the truth of Molly's past spills into the present. A desperate voyage. A genius brother. A tragedy she hasn't fully escaped. Molly and Tom must then decide between surviving apart or risking everything together. Dennis Mahoney's Bell Weather is an otherworldly and kinetic story that blends history, fantasy, mystery, and adventure, to mesmerizing effect.
About the Author
Dennis Mahoney is the author of Fellow Mortals, a Booklist Top Ten Debut in 2013. He lives in upstate New York with his wife, son, and dog.
Praise For Bell Weather: A Novel…
"If the core of fantasy is about creating an ideal world in which a reader can explore and adventure with their heroes, Dennis Mahoney is an author who reaches deep into the heart of the genre. . . . Mahoney proves he can make a world that's both dream-like and substantial with vivid descriptions, clever dialogue, and relatable characters. Those wanting to find fantastical escape from the everyday world are advised to pick up Bell Weather for satisfying summer reading."
—Booklist
"Set in a fantastical 18th century world where rain falls up and color storms wash the land with bright hues, Bell Weather is, at its core, the story of a spirited young woman fighting for the freedom to choose her own path. . . . Mahoney has created a marvelous world that readers will want to visit again and again. "
—Indie Next List, July 2015 pick

"Mahoney's prose is lyrical and well-honed, and his characters are engaging, but it's the magical realism of the wilderness that makes this world so memorable and fascinating."
—BookPage
"A young woman's past catches up with her in a magic, recently colonized new world in this historical fantasy from Mahoney (Fellow Mortals, 2013). . . . The real strength of this novel is its stunning worldbuilding, which merges the aesthetic of the Colonial Americas with Márquez-style magical realism."
—Kirkus

"[A] breakout novel . . . . Mahoney crafts sentences that take your breath away. The paragraphs of his virtuoso new novel, Bell Weather, move across the page like a summer thunderstorm, ominous and volatile, crackling with electricity and portent."
—The Times Union (Albany)

"Set in a fantastical 18th-century world where rain falls up and storms wash the land with bright hues, this is the story of Molly, a spirited young woman fighting for the freedom to choose her own path. Readers learn about her childhood with an overbearing governess, a cold father, and a brilliant, cunning brother who will stop at nothing to ensure that he and Molly are together and unbridled."
—Boston Globe, Pick of the Week

"Mahoney has crafted a story of a strong-willed woman whose myriad encounters with trouble refuse to break her. Bell Weather combines a touch of magic, a few ghosts, a band of bad guys, and a heroine it's impossible not to root for into a novel that captures from the very start. . . . Fans of light fantasy and historical fiction alike--and especially fans of the two combined--will be swept up . . . . I found it impossible not to root for Molly . . . . She may be imperfect, but her fight to make her own decisions and shape her own future is as important in the imagined town of Root as it would be in real life today, making her the perfect heroine to anchor Mahoney's imaginative tale of love and redemption and family and growth."
—Science Fiction Book Club, Recommended

"Dennis Mahoney has created a living map, one that clicks and whirrs with unexpected clockwork. As the gears turn and the map expands, storms of color wash through a historical landscape usually rendered in umber and soot. Bell Weather presents a vivid, fully realized, and fantastical new world."
—Will Chancellor, author of A Brave Man Seven Storeys Tall

"The time is far off, the place is charming strange, and this is rollicking, jaw-clenching adventure."
—Katherine Dunn, author of Geek Love

"Richly imagined in every detail, Bell Weather is a grand, ambitious tapestry of a novel that utterly transports the reader. I lost days in this amazing book."
—Ted Kosmatka, author of The Flicker Men

"It takes a lot for a book to stop the world from spinning, but the moment I cracked Bell Weather, I was swept away by Dennis Mahoney's stunning imagination. What incredible fun. There's an entirely new and rich universe in town."
—Richard C. Morais, author of The Hundred-Foot Journey

"Bell Weather is both old-fashioned and newfangled, romantic and strange. Fans of the fantastic have a new world in which to lose themselves."
—Thomas Mullen, author of The Last Town on Earth
or
Not Currently Available for Direct Purchase