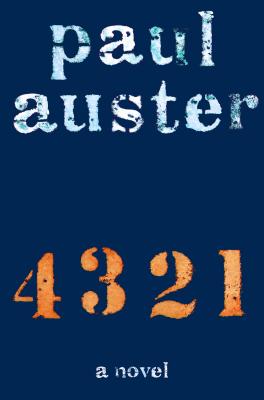 4 3 2 1
A Novel
Hardcover

* Individual store prices may vary.
Other Editions of This Title:
Paperback (5/5/2020)
CD-Audio (1/31/2017)
February 2017 Indie Next List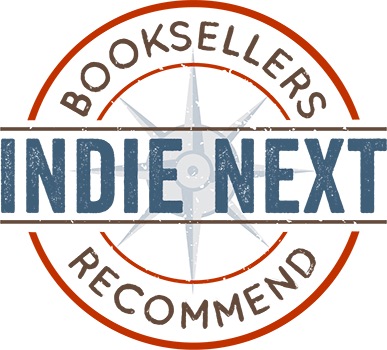 "I celebrate whenever there's something new by Paul Auster. I wasn't prepared, though, for just how moved, awed, and astonished I found myself while immersed in his inventive and grand novel 4 3 2 1. About a life lived fully, about possibility in love and finding a path to take that's the right one, this is a large novel in all respects, but, most importantly, in spirit. In its writing, Paul Auster has created nothing short of a masterpiece."
— Mitchell Kaplan (M), Books & Books, Coral Gables, FL
View the List
Description
* * * Shortlisted for the Man Booker Prize * * *

Named a Best Book of the Year by The Washington Post, The New York Times Book Review,
NPR, The Globe and Mail, Kirkus Reviews, Huffington Post, and The Spectator UK

"An epic bildungsroman . . . . Original and complex . . . . A monumental assemblage of competing and complementary fictions, a novel that contains multitudes."—Tom Perrotta, The New York Times Book Review

"A stunningly ambitious novel, and a pleasure to read. . . . An incredibly moving, true journey."—NPR

New York Times Bestseller, Los Angeles Times Bestseller, Boston Globe Bestseller, National Indiebound Bestseller

Paul Auster's greatest, most heartbreaking and satisfying novel—a sweeping and surprising story of birthright and possibility, of love and of life itself.

Nearly two weeks early, on March 3, 1947, in the maternity ward of Beth Israel Hospital in Newark, New Jersey, Archibald Isaac Ferguson, the one and only child of Rose and Stanley Ferguson, is born. From that single beginning, Ferguson's life will take four simultaneous and independent fictional paths. Four identical Fergusons made of the same DNA, four boys who are the same boy, go on to lead four parallel and entirely different lives. Family fortunes diverge. Athletic skills and sex lives and friendships and intellectual passions contrast. Each Ferguson falls under the spell of the magnificent Amy Schneiderman, yet each Amy and each Ferguson have a relationship like no other. Meanwhile, readers will take in each Ferguson's pleasures and ache from each Ferguson's pains, as the mortal plot of each Ferguson's life rushes on.

As inventive and dexterously constructed as anything Paul Auster has ever written, yet with a passion for realism and a great tenderness and fierce attachment to history and to life itself that readers have never seen from Auster before. 4 3 2 1 is a marvelous and unforgettably affecting tour de force.
Praise For 4 3 2 1: A Novel…
"An epic bildungsroman . . . . Original and complex . . . . It's impossible not to be impressed – and even a little awed – by what Auster has accomplished. . . . A work of outsize ambition and remarkable craft,a monumental assemblage of competing and complementary fictions, a novel that contains multitudes."—Tom Perrotta, The New York Times Book Review

"Ambitious and sprawling . . . . Immersive . . . . Auster has a startling ability to report the world in novel ways."—USA Today

"A stunningly ambitious novel, and a pleasure to read. Auster's writing is joyful even in the book's darkest moments, and never ponderous or showy. . . . An incredibly moving, true journey."—NPR

"Sharply observed . . . . Reads like a sprawling, 19th-century novel."—The Wall Street Journal

"Ingenious . . . . Structurally inventive and surprisingly moving. . . . 4 3 2 1 reads like [a] big social drama . . . while also offering the philosophical exploration of one man's fate."—Esquire

"Mesmerizing . . . Continues to push the narrative envelope. . . . Four distinct characters whose lives diverge and intersect in devious, rollicking ways, reminiscent of Kate Atkinson's Life After Life. . . . Prismatic and rich in period detail, 4 3 2 1 reflects the high spirits of postwar America as well as the despair coiled, asplike, in its shadows."—O, the Oprah Magazine

"The power of [Auster's] best work is . . . his faithful pursuit of the mission proposed in The Invention of Solitude, to explore the 'infinite possibilities of a limited space' . . . . The effect [of 4 3 2 1] is almost cubist in its multidimensionality—that of a single, exceptionally variegated life displayed in the round. . . . [An] impressively ambitious novel."—Harper's Magazine

"Auster's magnificent new novel is reminiscent of Invisible in that it deals with the impossibility of containing a life in a single story . . . . Undeniably intriguing . . . . A mesmerizing chronicle of one character's four lives . . . The finest—though one hopes, far from final—act in one of the mightiest writing careers of the last half century."—Paste Magazine

"Wonderfully clever . . . . 4 3 2 1 is much more than a piece of literary gamesmanship . . . . It is a heartfelt and engaging piece of storytelling that unflinchingly explores the 20thcentury American experience in all its honor and ignominy. This is, without doubt, Auster's magnum opus. . . . A true revelation . . . One can't help but admit they are in the presence of a genius."—Toronto Star

"A multitiered examination of the implications of fate . . . in which the structure of the book reminds us of its own conditionality. . . . A signifier of both possibility and its limitations."—The Washington Post

"At the heart of this novel is a provocative question: What would have happened if your life had taken a different turn at a critical moment? . . . Ingenious."—Pittsburgh Post-Gazette

"Auster presents four lovingly detailed portrayals of the intensity of youth – of awkwardness and frustration, but also of passion for books, films, sport, politics and sex. . . . [Trying] to think of comparisons [to the novel] . . . [nothing] is exactly right . . . . What he is driving at is not only the role of contingency and the unexpected, but the 'what-ifs' that haunt us, the imaginary lives we hold in our minds that run parallel to our actual existence."—The Guardian

"Draws the reader in from the very first sentence and does not let go until the very end. . . . An absorbing, detailed account – four accounts! – of growing up in the decades following World War II. . . . Auster's prose is never less than arresting . . . "—San Francisco Chronicle

"Leaves readers feeling they know every minute detail of [Ferguson's] inner life, as if they were lifelong companions and daily confidants. . . . It's like an epic game of MASH: Will Ferguson grow up in Montclair or Manhattan? Excel in baseball or basketball? Date girls or love boys too? Live or die? . . . A detailed landscape . . . for readers who like taking the scenic route."—TIME Magazine

"Auster pays tribute to what Rose Ferguson thinks of as a 'dear, dirty, devouring New York, the capital of human faces, the horizontal Babel of human tongues.'. . . Sprawling . . . occasionally splendid."—The New Yorker

"43 2 1 is that rarest of books - a masterpiece by a genius. . .. Auster's first novel in seven years is nothing short of true literature. It is why we read."—Newark Star Ledger

?"Magnificently conceived . . . . Auster is a peerless storyteller . . . .4 3 2 1 is also a brilliant compendium of the tumultuous 1960s . . . . Impressively smooth . . . . The development and mingling of four versions of Archie Ferguson not only illuminate and enhance his character, it gives the storytelling the power of enchantment that sustains the reader through the length of the book."—Seattle Times

"A bona fide epic . . . both accessible and formally daring."—Minneapolis Star Tribune

"Inventive, engrossing."—St. Louis Post-Dispatch

"Arresting .. . . A hugely accomplished work, a novel unlike any other."—The National (UAE)

"Brilliantly rendered, intricately plotted . . . a magnum opus."—Columbia Magazine

"Auster's first novel in seven years is . . . . an ingenious move . . . . Auster's sense of possibility, his understanding of what all his Fergusons have in common, with us and one another, is a kind of quiet intensity, a striving to discover who they are. . . . [He] reminds us that not just life, but also narrative is always conditional, that it only appears inevitable after the fact."—Kirkus (starred review)

"Auster has been turning readers' heads for three decades, bending the conventions of storytelling . . . . He now presents his most capacious, demanding, eventful, suspenseful, erotic, structurally audacious, funny, and soulful novel to date . . . [a] ravishing opus."—Booklist (starred review)

"Rich and detailed. It's about accidents of fate, and the people and works of art and experiences that shape our lives even before our birth—what reader doesn't vibrate at that frequency?"—Lydia Kiesling, Slate

"Auster illuminates how the discrete moments in one's life form the plot points of a sprawling narrative, rife with possibility."—Library Journal (starred review)

"Mesmerizing . . . . A wonderful work of realist fiction and well worth the time."—Read it Forward

"Frisky and sinuous . . . energetic. . . . A portrait of a cultural era coming into being . . . the era that is our own."—Tablet magazine

"Almost everything about Auster's new novel is big. . . Satisfyingly rich in detail . . . . A significant and immersive entry to a genre that stretches back centuries and includes Augie March and Tristram Shandy."—Publishers Weekly
Henry Holt and Co., 9781627794466, 880pp.
Publication Date: January 31, 2017
About the Author
Paul Auster is the bestselling author of 4 3 2 1, Sunset Park, Invisible, The Book of Illusions, and The New York Trilogy, among many other works. In 2006 he was awarded the Prince of Asturias Prize for Literature. Among his other honors are the Prix Médicis Étranger for Leviathan, the Independent Spirit Award for the screenplay of Smoke, and the Premio Napoli for Sunset Park. In 2012, he was the first recipient of the NYC Literary Honors in the category of fiction. He has also been a finalist for the International IMPAC Dublin Literary Award (The Book of Illusions), the PEN/Faulkner Award (The Music of Chance), the Edgar Award (City of Glass), and the Man Booker Prize (4 3 2 1). He is a member of the American Academy of Arts and Letters and a Commandeur de l'Ordre des Arts et des Lettres. His work has been translated into more than forty languages. He lives in Brooklyn, New York.
or
Not Currently Available for Direct Purchase