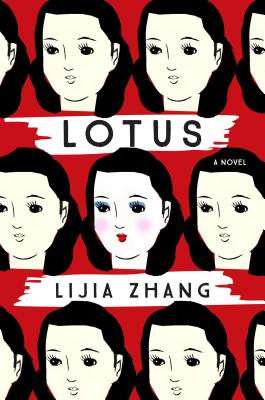 Lotus (Hardcover)
A Novel
Henry Holt and Co., 9781627795661, 384pp.
Publication Date: January 10, 2017
* Individual store prices may vary.
Description
Named one of the best books of 2017 by NPR's Book Concierge
Inspired by the secret life of the author's grandmother, Lotus follows a young woman torn between past traditions and modern desires—as she carves out a life for herself in China's "City of Sins"
"Standing outside the Moonflower Massage Parlor with three other girls, Lotus flashed her red smile at every passing man. She leaned against the glass front of the parlor, one leg bent like a crane's. Luring in the clients with sweet and oily words consumed a surprising amount of energy"
Reserved, at times defiant, Lotus is different from the other streetwalkers. Her striking eyes glow under Shenzhen's neon lights, capturing the attention of Funny Eye, Family Treasure, and a slew of other demanding clients determined to make Lotus their property. Choosing between wealthy, powerful, and dangerous men is no easy feat, but it is a surprising offer from Binbing, a soft-spoken and humble photojournalist, that presents the biggest challenge. Is Lotus willing to fall in love? Is she capable of it?
Inspired by the deathbed revelation that the author's grandmother had been sold to a brothel in her youth,Lotus offers compelling insight into China's bustling underground world and reveals the surprising strength found in those confronted with impossible choices. Written with compassion and vivid prose, and packed with characters you won't soon forget, Lijia Zhang's Lotus examines what it means to be an individual in a society that praises restraint in and obedience from its women.
About the Author
Lijia Zhang, a former rocket factory worker, is a journalist based in Beijing. Her writing has appeared in the New York Times and Newsweek, and she has been interviewed on CNN, NPR, and the BBC. Her book "Socialism Is Great!": A Worker's Memoir of the New China has been published in eight countries. She earned a master's degree from Goldsmiths, University of London, and a fellowship in the International Writer's Program at the University of Iowa. Lotus is her first novel.
Praise For Lotus: A Novel…
Praise for Lotus
"'A Newborn Calf Isn't Afraid of Tigers' is a typical chapter title in Lotus, Lijia Zhang's compelling debut novel. Readers will find the entire text rich in Chinese proverbs, as well as folk wisdom of a more prosaic variety. Characters employ sage sayings in spoken form, as a kind of parlor game, and the author scatters aphorisms liberally throughout the narrative, with an effect that is both charming and thought-provoking....Some first novels, especially those birthed in creative writing classes, go heavy on self-consciously poetic language ...The images Zhang gives us, in contrast, are uncomplicated, concise and touching"—NPR
"Lijia Zhang has always written perceptively about aspects of China that few outsiders know about. In Lotus, an absorbing novel about provincials lost in the big city, she reveals a gift for intimate portraiture and compassionate sympathy."
—Pankaj Mishra, author of From the Ruins of Empire and The Romantics
"I was very touched by the story of this lowly sex worker's noble pursuit in finding her own path and her own worth. As a writer who writes in both Chinese and English, I find the prose, spiced by Chinese sayings, deliciously refreshing."
—Geling Yan, celebrated Chinese author of several acclaimed books, including The Flowers of War and Xiu Xiu: The Sent-Down Girl, which have been adapted for the screen
"Lijia Zhang's Lotus tells the life of a streetwalker working the beat in the thriving town of Shenzhen under a blazing hot sun, dealing with lusting men—good, bad, and ugly. One comes to love India because of Arundhati Roy's The God of Small Things, and one will surely love the hot and humid Southern China of Zhang's invention, through this brilliant novel. You will cry and in the end, laugh in celebration not just of the winning characters, but of Zhang's true gift as an essential novelist of this world."
—Da Chen, New York Times bestselling author of Colors of the Mountain, Brothers and My Last Empress
"Lotus is a rollicking, sexy novel, but it's not just another fun read. The novel provides so much insight into the underside of China's roaring economy and the immense pressure on young migrants to get rich quick. In Lijia Zhang's tour of the sex industry, you'll find not only sleaze, but soul."
—Barbara Demick, author of the National Book Award finalist Nothing to Envy and former China bureau chief for the Los Angeles Times
"Lotus is a wonderfully readable and perceptive novel about an aspect of contemporary China that remains largely invisible to the outsider. Although it pulls no punches it is saturated with the spirit of stoic optimism that sustains millions of rural migrants around the world."
—Amitav Ghosh, author of the bestselling Ibis trilogy and the Man Booker Prize finalist Sea of Poppies
"Lotus reflects an authentic China. Rooted in Chinese culture, author Lijia Zhang also knows how to tell the story in a way palatable to western readers. The characters and images in the book are of literary creation, but her dissection of contemporary Chinese society is impressively precise."
—Yan Lianke, author of Serve the People, Lenin's Kisses, Dream of Ding Village, shortlisted for 2016 Man Booker International Prize
"In this sensitive novel about a young prostitute, Lijia Zhang gives us a window into a China that few people—inside or outside the country—can imagine: a land of underground sex trade, corrupt police, desperate migrants, and flawed characters trying to make the right decisions. This novel is a deep dive into China's spiritual crisis, and how people are looking for answers in religion and through acts of kindness and courage in their daily lives."
—Ian Johnson, Pulitzer Prize winning author of The Souls of China: The Return of Religion After Mao
"With expert pacing and description, Zhang vividly draws Lotus' present and past, weaving together time lines, characters, and subplots that eventually reveal Lotus to be far more than the sweet, reserved girl she appears to be. At once immersive and delicate, Zhang's writing takes Lotus to unexpected places as she searches for—and perhaps finds—what true freedom means."
—Booklist
"[Lotus is] richly humane and has pointed, thematic intent. It articulates an aspect of China that needs to be represented, and upon which official media have been rendered mute."
—South China Morning Post
"An engaging read with strong female characters, this novel also provides Western readers a picture of an "authentic China" (Yan Lianke) that is not always seen."
—Riveter
"Zhang's language is filled with poetry, humor, old Chinese sayings, and lots of wordplay that convey interesting details about Chinese culture from the past to the present....Lotus is an easily read love story with an optimistic ending in which Lotus finds a way to regain her independence. Zhang's bold personality, sensitivity, and wit have enabled her to tell the story of the many rural women struggling to live as prostitutes in big cities with dignity and hope under inhuman conditions."
—Women's Voices for Change
Praise for "Socialism Is Great!"
"Ambitious… Zhang's memoir, with its arc of resistance and personal struggle, begins where [Jung Chang's Wild Swans and Nien Cheng's Life and Death in Shanghai] leave off."—The New York Times Book Review
"'Socialism is Great!' is a riveting tale."—The Wall Street Journal Asia
"Her quest for freedom…[is] a tale that crackles with insight and wit.'"—The Washington Post
"Gentle, funny and wry."— Arundhati Roy, author of God of Small Thing
"Required reading." —Amitav Ghosh, the author of The Sea of Poppies
"A literary gem."—Da Chen, author of Colors of the Mountain
"A beautiful memoir of...a young woman coming of age in a nation desperately trying to do the same."—Peter Hessler, Beijing correspondent for The New Yorker and author of Oracle Bones
"Truly original.... A sharply observant and admirably crafted memoir."—Jonathan Spence, author of The Death of Woman Wang