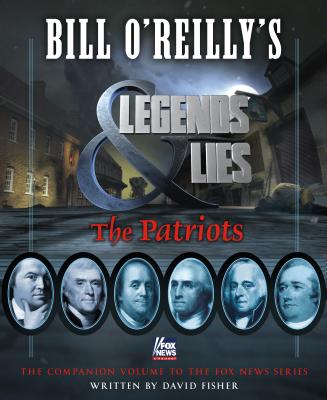 Bill O'Reilly's Legends and Lies (Hardcover)
The Patriots: The Patriots
Henry Holt and Co., 9781627797894, 320pp.
Publication Date: May 24, 2016
Other Editions of This Title:
Hardcover (4/7/2015)
Hardcover (6/6/2017)
CD-Audio (6/6/2017)
Pre-Recorded Audio Player (5/23/2017)
Multiple copy pack (10/25/2016)
* Individual store prices may vary.
Description
The must-have companion to Bill O'Reilly's historical docudrama Legends and Lies: The Patriots, an exciting and eye-opening look at the Revolutionary War through the lives of its leaders
The American Revolution was neither inevitable nor a unanimous cause. It pitted neighbors against each other, as loyalists and colonial rebels faced off for their lives and futures. These were the times that tried men's souls: no one was on stable ground and few could be trusted. Through the fascinating tales of the first Americans, Legends and Lies: The Patriots reveals the contentious arguments that turned friends into foes and the country into a warzone.
From the riots over a child's murder that led to the Boston Massacre to the suspicious return of Ben Franklin, the "First American;" from the Continental Army's first victory under George Washington's leadership to the little known southern Guerilla campaign of "Swamp Fox" Francis Marion, and the celebration of America's first Christmas, The Patriots recreates the amazing combination of resourcefulness, perseverance, strategy, and luck that led to this country's creation.
Heavily illustrated with spectacular artwork that brings this important history to vivid life, and told in the same fast-paced, immersive narrative as the first Legends and Lies, The Patriots is an irresistible, adventure-packed journey back into one of the most storied moments of our nation's rich history.
About the Author
David Fisher is the author of more than twenty New York Times bestsellers and coauthor of Bill O'Reilly's Legends and Lies series. His work has also appeared in most major magazines and many newspapers. He lives in New York with his wife and two sons.