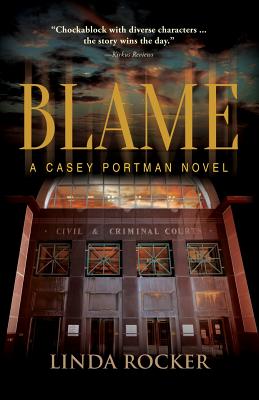 Blame (Paperback)
A Casey Portman Novel
Wheatmark, 9781627871723, 294pp.
Publication Date: October 15, 2014
* Individual store prices may vary.
Description
Not since "Anatomy of a Murder" has a former judge and trial lawyer taken the reader for such a close-up look behind the bench and the bar--places where the public is forbidden.
Here's an enthralling legal thriller written from the birds-eye view of a distinguished veteran.
A young man dies of a drug overdose and everybody, especially his mother, is looking for someone to blame. His fiancee blames herself, the very ambitious prosecutor blames the pain doctor who wrote the script, but no one expects the blame game to turn to murder.
A respected doctor fights for his life in this explosive trial and bailiff Casey Portman finds out the hard way that sometimes victims blame themselves, while the prosecutor bends the rules of law to unseat the presiding judge.
Set in West Palm Beach, "Blame" brings back the popular Casey Portman from Rocker's first novel, "Punishment: A Legal Thriller," and introduces unforgettable new characters.
About the Author
Linda Rocker has worked for more than thirty-five years as a trial lawyer and a judge in Ohio's highest trial court. As a litigator, she has argued before the Sixth Circuit Court of Appeals and the U.S. Supreme Court.
Endorsements
"Chockablock with diverse characters ... the story wins the day." --"Kirkus Reviews"
"Rocker is truly talented." --Janice Eidus, "The War of the Rosens"
"Well paced and exciting ... good choice for fans of legal and political thrillers ..." --Heather Talty, "Foreword Reviews"
" I] recommend it and look forward to the next installment." --"Florida Weekly.