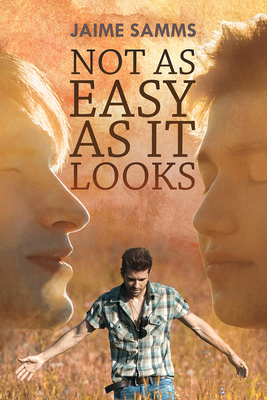 Not As Easy As It Looks
Paperback

* Individual store prices may vary.
Description
Don Jenkins will do anything for a happy, thriving family and home, but keeping his farm going is a constant challenge. He's always depended on Griff McAllister, his partner and first love, to support him in his work and in his need to submit in the bedroom. When he discovers Griff might be losing faith in him, he's at a loss for how to mend the relationship. Then Howard Campbell—a man Don and Griff both love beyond words—is added to the mix. With jealousy threatening their bond and the viability of the farm in question, Don's dreams begin to crumble. Nearly losing Howard in an accident serves as a wakeup call. They begin to pull their relationship out of the muck and work to remember why they came together in the first place. If they can figure out how to help one another and balance the dynamics of dominance and submission between them so each man gets what he needs, the trio might build the loving future they've dared to hope for. They must be brave enough to commit every resource they can muster—especially trust, understanding, and acceptance—and realize true love is never as easy as it looks.
Dreamspinner Press LLC, 9781627982177, 220pp.
Publication Date: November 1, 2013