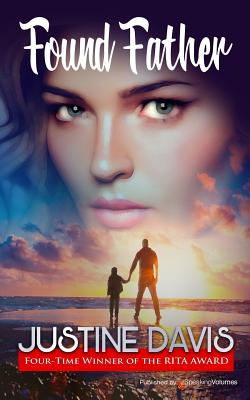 Found Father
Paperback

* Individual store prices may vary.
Description
PLAYING FOR KEEPS...

Five years ago, sweet Meggie Spencer had saved Devlin Cross from a personal torment too large to bear alone. She'd been his only beacon of hope-until the truth about him had destroyed their fragile love, and she'd disappeared. But now he'd found her, and things had changed. This time he wasn't letting her get away

An innocent nineteen, Megan had found enigmatic Devlin Cross everything she'd ever wanted in a friend ... and a lover. But when cruel reality tore them apart, she vowed he'd never know the child he'd fathered.

Now he was back, and she trembled. Denying the passion between them was difficult-denying the love still burning in her heart impossible. But her secret threatened to tear them apart....
Speaking Volumes, LLC, 9781628156713, 198pp.
Publication Date: January 20, 2017
About the Author
Justine Davis was born during a snowstorm in Iowa but raised in sunny California. She began working right out of school. She worked in law enforcement which she found exciting and never, ever boring. She didn't think seriously about writing for several years. She sold her first novel in 1989. She spent the next two years selling nineteen more books. She has won the coveted RWA RITA Award four times, and has been inducted into the RWA Hall of Fame. Her books have appeared on national best-seller lists, including USA Today. Reading, music and photography are few of the pursuits she follows in her free time. Another favorite hobby is cruising around in her restored 1967 Corvette, with the top down, of course.