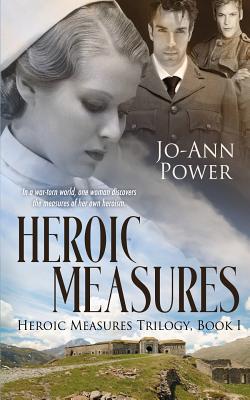 Heroic Measures (Paperback)
Wild Rose Press, 9781628300871, 358pp.
Publication Date: September 30, 2013
* Individual store prices may vary.
Description
Honoring those who have served their country in war, most focus on those who have fought on the battlefields. But one group's heroics under fire have slipped through the pages of history, a group whose blood and sweat were left in operating rooms and hospital tents, a group whose heroism has seldom been measured. For nurse Gwen Spencer, fighting battles is nothing new. An orphan sent to live with a vengeful aunt, Gwen picked coal and scrubbed floors to earn a living. But when she decides to become a nurse, she steps outside the boundaries of her aunt's demands...and into a world of her own making. Leaving her hometown for France, she helps doctors mend thousands of brutally injured Doughboys under primitive conditions. Amid the chaos, she volunteers to go ever forward to the front lines. Braving bombings and the madness of men crazed by the hell of war, she is stunned to discover one man she can love. A man she can share her life with. But in the insanity and bloodshed she learns the measures of her own desires. Dare she attempt to become a woman of accomplishment? Or has looking into the face of war and death given her the courage to live her life to the fullest?
or
Not Currently Available for Direct Purchase