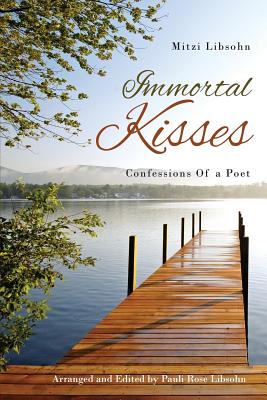 Immortal Kisses Confessions of a Poet
Paperback

* Individual store prices may vary.
Description
What interests me? The mysterious character and many faces of living things and how it is possible to philosophize about them in a simple way in the form of poetry. I write like a painter. I am an impressionist creating poetic pictures that suggest that the visual culminates in emotion, and the impressions of my emotional surroundings are poured like liquid over the pages of my poetry. Eclectic in style, the "bones" of my poetry are shaped by an awareness of the interaction of trees, birds and flowers. I am in love with their quiet power and I cannot imagine life without them. The moon, the willow, the sea, and even the hidden violet have been my partners, and have dictated what I should write. I believe that while the bedrocks of nature are ever bearing, they remain as mysterious as the hidden springs of human desire that lead us all to listen for the sound of a certain step behind the garden wall. Poetry and art bathe in the same light, and while the artist uses brush strokes, there is a common language between artist and writer. The expressions of the artist on canvas have always been inspirational to me. But the written page is my real obsession.
Page Publishing, Inc., 9781628385984, 218pp.
Publication Date: August 14, 2014