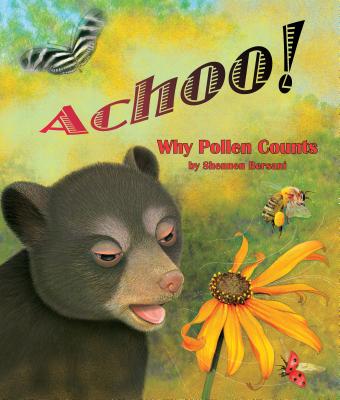 Achoo! Why Pollen Counts
Hardcover

* Individual store prices may vary.
Other Editions of This Title:
Paperback (4/10/2015)
Description
Spring has arrived and pollen is in the air. Baby Bear does not like the pollen--it sticks to his fur and makes him itchy and sneezy. He's allergic Achoo He just wishes the pollen were gone. When his friends gather to tell him why they need pollen, Baby Bear learns that pollen is good for the forest and provides food for many animals, including him Pollen might be something we all love to hate, but can we really live without it? This story explains why we need it.
Arbordale Publishing, 9781628555509, 32pp.
Publication Date: April 10, 2015
About the Author
Shennen Bersani is an award-winning illustrator with 2 million copies of her books cherished and read by children, parents, and teachers throughout the world. Her art delivers heartfelt emotion, the wonders of nature and science, and creates a unique joy for learning. Some of Shennen's other illustrated works include A Case of Sense, Animal Partners; Sea Slime: Ita (TM)s Eeuwy, Gooey and Under the Sea; Shark Baby; Home in the Cave; Astro: The Steller Sea Lion; The Glaciers are Melting!, and Once Upon an Elephant, for Arbordale. She is also the author and illustrator of Achoo! Why Pollen Counts. Shennen lives near Boston. Visit her website at www.shennenbersani.com.