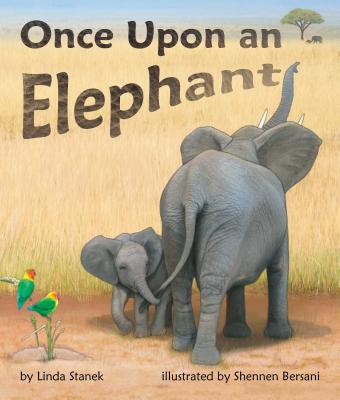 Once Upon an Elephant (Hardcover)
Arbordale Publishing, 9781628557312, 32pp.
Publication Date: February 10, 2016
Other Editions of This Title:
Paperback (2/10/2016)
* Individual store prices may vary.
Description
From slowing wildfires to planting seeds, one animal is the true superhero that keeps the African savanna in balance. Elephants dig to find salt that other animal lick, their deep footprints collect water for small creatures to drink, and they eat young trees to keep the forest from overtaking the grasslands. In every season, the elephants are there to protect the savanna and its residents - but what would happen if the elephants were only -once upon a time-? Read along to discover the important role this keystone species plays in the savanna and explore what would happen if the elephants vanished.
About the Author
Shennen Bersani is an award-winning illustrator with 2 million copies of her books cherished and read by children, parents, and teachers throughout the world. Her art delivers heartfelt emotion, the wonders of nature and science, and creates a unique joy for learning. Some of Shennen's other illustrated works include A Case of Sense, Animal Partners; Sea Slime: Ita (TM)s Eeuwy, Gooey and Under the Sea; Shark Baby; Home in the Cave; Astro: The Steller Sea Lion; The Glaciers are Melting!, and Once Upon an Elephant, for Arbordale. She is also the author and illustrator of Achoo! Why Pollen Counts. Shennen lives near Boston. Visit her website at www.shennenbersani.com.