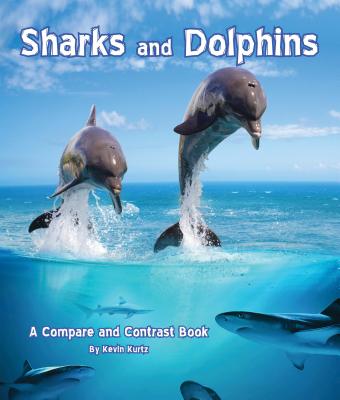 Sharks and Dolphins (Hardcover)
A Compare and Contrast Book
Arbordale Publishing, 9781628557329, 32pp.
Publication Date: February 10, 2016
* Individual store prices may vary.
Description
Sharks and dolphins both have torpedo-shaped bodies with fins on their backs. They slice through the water to grab their prey with sharp teeth. But despite their similarities, sharks and dolphins belong to different animal classes: one is a fish and gets oxygen from the water and the other is a mammal and gets oxygen from the air. Marine educator Kevin Kurtz guides early readers to compare and contrast these ocean predators through stunning photographs and simple, nonfiction text.
About the Author
Award-winning author Kevin Kurtz holds degrees in English literature and elementary education and started his career by working at a marine biology lab. Since then, he has combined all of these experiences by working as an environmental educator and curriculum writer for organizations such as the South Carolina Aquarium, the Science Factory Children's Museum, and the Center for Birds of Prey. Kevin has authored A Day in the Deep, A Day on the Mountain, and A Day in the Salt Marsh for Arbodale. Kevin also wrote Uncovering Earth'sSecrets after spending eight weeks as the Educator at Sea aboard the marine geology research vessel JOIDES Resolution. Visit Kevin's website for more information: http: //www.kevkurtz.com/