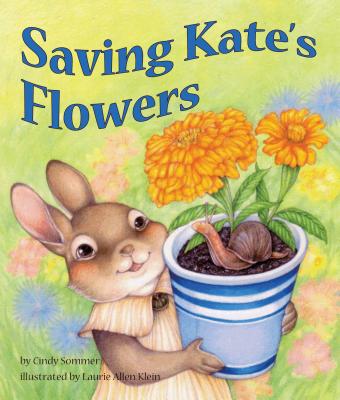 Saving Kate's Flowers (Hardcover)
Arbordale Publishing, 9781628558708, 32pp.
Publication Date: August 10, 2016
Other Editions of This Title:
Paperback (8/10/2016)
* Individual store prices may vary.
Description
Fall is here and Kate is determined to save her flowers from the winter cold. Mom shows her how to scoop the flowers out of the ground, transplant them into pots, and give them water. Kate pots a couple flowers . . . and then some more...and a few more. With Mom distracted on the phone, Kate has filled the house with flowers, but Dad's sneezes mean the flowers have to go Kate realizes she needs to find a new place for her flowers to spend the winter, but where?
About the Author
Laurie Allen Klein has been a freelance artist for nearly 25 years. Over the last several years, she has worked as the on-staff artist for a marine park, where she does everything from painting life-size sea animal murals to illustrating children's activity books. In addition to Saving Kate's Flowers, They Just Know, Laurie has illustrated The Ghost of Donley Farm, Fur and Feathers, Where Should Turtle Be?, Little Skink's Tail, Solar System Forecast, Meet the Planets, If a Dolphin Were a Fish and Balloon Trees for Arbordale. She was the winner of the Outstanding Pennsylvania Author/Illustrator Award from the Pennsylvania School Librarians Association in 2008 and is a member of the Society of Children's Book Writers and Illustrators. Laurie lives in Florida. See more of her artwork at lauriekleinarts.com.
or
Not Currently Available for Direct Purchase