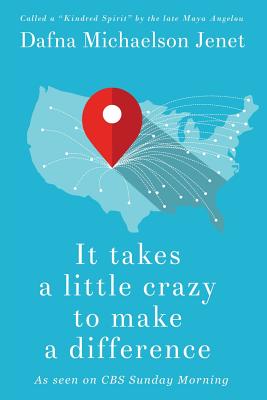 It Takes a Little Crazy to Make a Difference (Paperback)
Motivational Press LLC, 9781628651751, 200pp.
Publication Date: March 5, 2015
* Individual store prices may vary.
Description
It's amazing what you can learn couch surfing America. It's even more amazing how empowered you can become when you realize that people who look like you, sound like you, have the same amount of money and education as you are making a difference to things that matter, to you. Jenet has the stories. She met the people. She (don't do this at home kids) slept on the couches of people she met on Twitter, and she went to all 50 states, one state each week for 52 weeks and found the people that look like you. Let her introduce you...and while she's at it, let her introduce the amazing things that happen when you own your crazy and follow that urge to tell a story, your own story gets written.