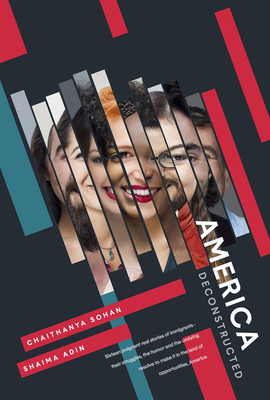 America Deconstructed (Paperback)
Motivational Press LLC, 9781628655520, 184pp.
Publication Date: April 2, 2019
* Individual store prices may vary.
Description
Naseer was nine years old when he escaped Taliban and fled Afghanistan. His story, "There are some people who are coming to take me away," chronicles the resilience of a nine year old boy as he traveled from Afghanistan to America in his quest for the American dream. "I saw a ripe mango I'd like to pluck" showcases the love story of Chidibere and Ifeyinwa and their struggles with language, culture and being African in America. In the story "Kosovo, really...cool," Lisian takes us through his journey to America and often being asked his identity in spite of being white. In the story "I am exotic, mocha, P-diddy," Parag describes his journey from a young sixth grader who hid his attraction to boys in conservative India to embracing his sexuality in America. America Deconstructed follows the journeys of sixteen immigrants as they maneuver cultural differences, accents and uncomfortable situations while feeling a sense of belonging in America.