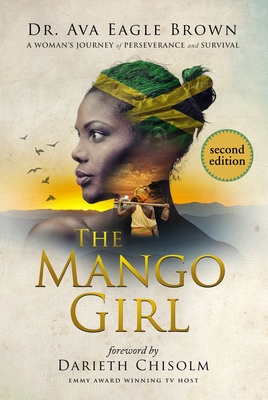 The Mango Girl
A Woman's Journey of Perseverance and Survival
Paperback

* Individual store prices may vary.
Description
 Abused by her father, deemed unworthy of the love of her mother, ashamed of her upbringing, living in an environment that few survive, and nowhere to turn but within, "The Mango Girl" determined her life wasn't going to end the way it began. From a young age, Dr. Ava Brown learned the lessons of perseverance and survival. The Mango Girl is the courageous story of growing up in one of the poorest areas of Jamaica. Determination and courage gave rise to Ava's belief that she was destined for more than her community could offer. The expected and ingrained recreational activities of sex, raising babies, and going to the farm were not enough for this young girl. She forged a very different path than the one expected of her. Her adolescent years were dominated by the dark shadows of incest, homelessness, violence, and sexual abuse. Ava's life took an entirely different path when she was held and raped at gunpoint in front of her 3-year-old daughter which finally pushed her to flee her home country to save her sanity. Resilience and love for her native country allowed Ava to see all her harsh and disappointing experiences as mere stepping stones to becoming a strong and self-reliant woman. 
Authors Place Press, 9781628656275, 338pp.
Publication Date: March 24, 2020
About the Author
Raised in Jamaica, Dr. Ava Eagle Brown rose from the streets of poverty to become a multi-award winning International Speaker, Author and Transformation mindset business coach. Ava coaches, trains and speaks globally to help others shift their mindsets to change their lives and businesses, ultimately affecting their bottom-line. Her clients include CitiBank Group, HSBC, Barbados Investment & Development, London Borough and many others. She has been featured in London Live, Huffington Post, The BBC, The Voice Newspaper, The Sunday Mirror, The Financial Times, The BookSellers, The Financial Times, and many others.
or
Not Currently Available for Direct Purchase