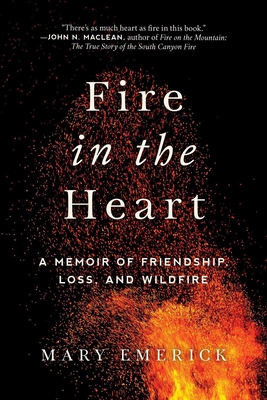 Fire in the Heart (Hardcover)
A Memoir of Friendship, Loss, and Wildfire
Arcade Publishing, 9781628728439, 256pp.
Publication Date: September 5, 2017
* Individual store prices may vary.
Description
FIRE IN THE HEART is a powerful memoir by a woman, once a shy, insecure schoolgirl, who reinvented herself as a professional wildlands firefighter. Determined to forge herself into a stronger, braver person, Mary devotes herself to fire from the Florida swamp to Alaska's interior. Filled with literal struggles for survival, tough choices and Mary's burning passion for what she does, Fire in the Heart, is an unflinching account of one woman's relationship with fire. But when she loses a close friend to the famous Storm King Mountain forest fire in Colorado, which killed fourteen firefighters, Mary faces the hardest choice of her life; to stay in the game or turn back and try to find the woman she used to be. It is both a thrilling memoir about life-threatening work and a meditation on identity, strength, bravery, bonds, and survivor's guilt.
About the Author
Mary Emerick was a wildland firefighter for over 20 years, and the author of her novel, THE GEOGRAPHY OF WATER. Mary has published numerous essays in anthologies, magazines and online publications. She was nominated for the Pushcart Prize in 2011. She currently lives and works for the US Forest Service in Joseph, Oregon. http: //maryemerick.com