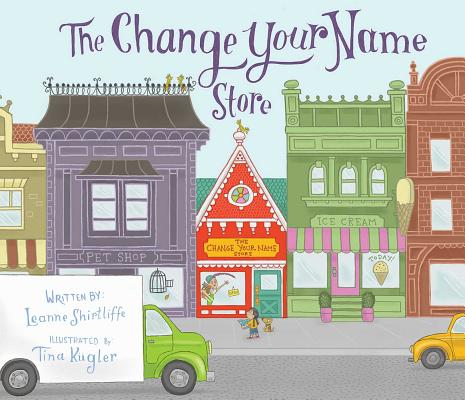 The Change Your Name Store (Hardcover)
Sky Pony Press, 9781628736083, 32pp.
Publication Date: May 20, 2014
* Individual store prices may vary.
Description
Who am I? It's a question a lot of children seem to ask themselves, at which point being "them" simply isn't enough. They want to be someone better. Many kids want to change their names. This is what happened to Wilma Lee Wu. One day, Wilma decides she no longer likes her name, and she sets off for the Change Your Name Store to find a new one. Once at the store, the possibilities seem endless. Mrs. Zeena McFooz, the storekeeper, says that Wilma can try out any new name she wants with one catch: she must "go for a ride" to discover what it means to be that name. Will being Babette Bijou from France be better than Wilma Lee Wu? What about Dominga Delfino from Belize? Featuring an exciting story of discovery from author and humor blogger Leanne Shirtliffe (of the humor blog IronicMom), and fun, simple illustrations by Tina K gler, The Change Your Name Store takes children on a journey to find their true identity and to celebrate who they are--name and all. Sky Pony Press, with our Good Books, Racehorse and Arcade imprints, is proud to publish a broad range of books for young readers--picture books for small children, chapter books, books for middle grade readers, and novels for young adults. Our list includes bestsellers for children who love to play Minecraft; stories told with LEGO bricks; books that teach lessons about tolerance, patience, and the environment, and much more. While not every title we publish becomes a New York Times bestseller or a national bestseller, we are committed to books on subjects that are sometimes overlooked and to authors whose work might not otherwise find a home.
or
Not Currently Available for Direct Purchase