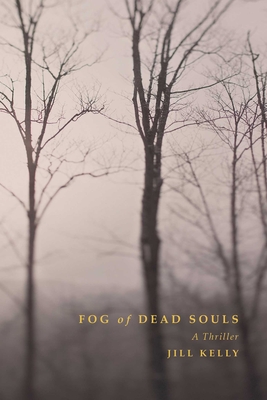 Fog of Dead Souls (Hardcover)
A Thriller
Skyhorse Publishing, 9781628737721, 265pp.
Publication Date: March 4, 2014
* Individual store prices may vary.
Description
When college professor Ellie McKay walks into the Maverick Bar in Farmington, New Mexico, late one evening, she plans to get drunk, not engaged. But within thirty minutes, she's met cowboy Al Robison, he's proposed to her, and she's accepted. Al only knows that Ellie is attractive, vulnerable, and single; he doesn't know that she has been on the run for weeks from a sociopath who killed her surgeon boyfriend in Pennsylvania and raped and tortured her. Reeling from the ordeal and deeply scarred emotionally and physically, Ellie flees first to Paris, where she seeks refuge in the bottle. Then, coming to her senses, she returns to Pittsburgh to resume her life and her career, believing she will be safe there. When that proves untrue, she takes to the road, no longer caring much what happens to her. Ellie's escape route leads her to Santa Fe and then north to Farmington, where Al seems the safest bet. When she says yes to Al's proposal, she knows only that he is a local rancher. She doesn't know about Al's own dark past, and she doesn't tell him that her heart belongs to Doug Hansen, the detective who originally investigated the case. Skyhorse Publishing, as well as our Arcade, Yucca, and Good Books imprints, are proud to publish a broad range of books for readers interested in fiction--novels, novellas, political and medical thrillers, comedy, satire, historical fiction, romance, erotic and love stories, mystery, classic literature, folklore and mythology, literary classics including Shakespeare, Dumas, Wilde, Cather, and much more. While not every title we publish becomes a New York Times bestseller or a national bestseller, we are committed to books on subjects that are sometimes overlooked and to authors whose work might not otherwise find a home.
About the Author
Jill Kelly is a writer, visual artist, creativity coach, and freelance editor. A long-time college professor of literature, she has been writing and publishing since 2002. Her memoir, Sober Truths: The Making of an Honest Woman, was a finalist for the prestigious Oregon Book Award. When she's not offering creativity workshops and leading writing retreats around the country, she's usually in her studio, where she creates deep-color pastels. This is her second novel and first thriller. Jill resides in Portland, Oregon.