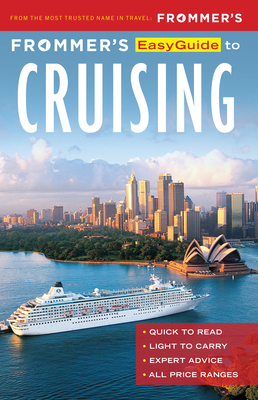 Frommer's Easyguide to Cruising (Easy Guides) (Paperback)
Frommermedia, 9781628872286, 336pp.
Publication Date: January 31, 2017
* Individual store prices may vary.
Description
When you take a cruise, choosing the right ship can make or break your vacation. And with the varieties of cruises and itineraries out there, making that decision is increasingly complex. This book will help you sort out what you need to know, quickly and easily. It contains: - Fun to read, opinionated descriptions of each of the major cruise lines and, as importantly, their classes of ships
- Savvy tips on saving money, whether you're booking a super-premium ship or a mainstream liner
- An overview of the major itineraries and cruise ports, so you can choose what's best for you
- Helpful information on which cruises are best for families, people with disabilities and seniors
-16-pages of vibrant photographs
About the Author
After a career editing children's animated television shows, Aaron Saunders pursued his love of ships and the sea. He writes regularly about the cruise industry for the Vancouver Province newspaper, Canadian Traveller, Avid Cruiser, Sherman's Travel, and is the Canadian correspondent for shipping trade magazine Shippax CFI. He is the author of two books on maritime history: Giants of the Seas (Seaforth Publishing, 2013) and Stranded (Dundurn Press, 2015). When not at sea, he makes his home in the surprisingly land-locked city of Calgary, Canada.