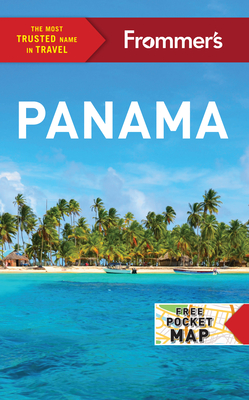 Frommer's Panama (Complete Guide)
Paperback

* Individual store prices may vary.
Description
Frommer's books aren't written by committee, or by travel writers who simply pop in briefly to a destination and then consider the job done. We use seasoned journalists like Nicholas Gill who has been covering Panama for over a decade and has strong opinions on what travelers should do in country...and what they can skip without regret. He's also understands that not all travelers have the same needs or budgets and so has created a guide that is extremely helpful whether you're a honeymooner, a backpacker or are traveling with kids. The book covers Panama's top ecolodges, beach stays and wilderness resorts (for luxury travelers or those on a budget). It features the best beaches, bird-watching and other outdoor activities, with fastidiously researched information on the best outfitters for adventuring. It also offers an in-depth look at Panama's history and culture, from pre-Columbian times, through the building of the Canal, to the 21st century's issues and debates, as well as an overview of the ecosystems and native flora and fauna. With doable, smartly conceived itineraries for one or two weeks, for families, and for adventurers it also includes savvy, sometimes sneaky, tips for saving money in ALL price ranges.

Frommermedia, 9781628872545, 272pp.
Publication Date: June 14, 2016