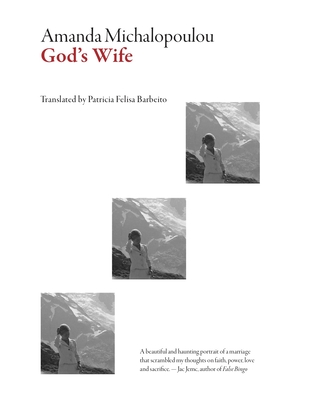 God's Wife (Greek Literature)
Paperback

* Individual store prices may vary.
Description
Amanda Michalopoulou's God's Wife is a deceptive novel: it draws us close with promises of titillating confession and heart-warming intimacy only to send us on a conceptual scavenger hunt that probes the ethics of reading, writing, and the unspoken conventions of literary mastery.
"It sounds like a lie, but I am His wife," is the arresting opening declaration made by the novel's unnamed narrator, who will always be known through her role as an appendage, "at His side." This premise--bringing to mind as it does the very origins of the western novel: epistolary novels of romance as both salvation and captivity--immediately also raises issues of power, domination, truth and belief. God's Wife, then, is ultimately a meditation on the power of literature to create a space of imaginative play. It is a love story, a philosophical treatise on the nature of faith and divinity, a self-conscious meditation on the nature of writing and creativity, and a feminist tract all rolled into one. What holds all these strands together is what can only be described as the compelling authenticity of the narrator's voice and her relentless focus on the role of femininity as performance and convention in literature. Her voice is, of course, shaped by Michalopoulou's inimitably spare, elegant and masterfully evocative prose, which like the narrator's mother's brand of storytelling, uses few words and eschews didacticism.
Dalkey Archive Press, 9781628973372
Publication Date: December 30, 2019