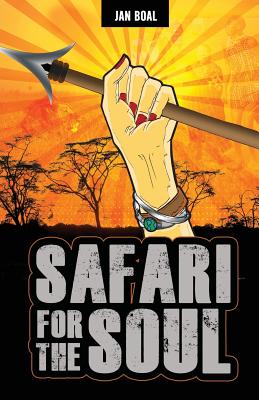 Safari for the Soul
Paperback

* Individual store prices may vary.
Description
A woman's quest takes her across the globe on an inspirational adventure that most only dare to dream about. In answering her call, Jan believes the Universe provides signs and guidance in following her path. She embarks on a spiritual and environmental journey, studying endangered animals: jaguars in the remote areas of Brazil, dolphins in the Mediterranean Sea around Greece, and black rhinos in the bush-covered plains of Kenya, and she treks through the Impenetrable Forest of Uganda to observe the silverback gorillas. Through heartbreaking and, at times, perilous expeditions, Jan utilizes these Universal signs like a navigational tool, enhancing her inner strength and intuition, and leading her to a remarkable showdown that results in her initiation as a Maasai Warrior.
Inkwater Press, 9781629013060, 236pp.
Publication Date: January 13, 2016