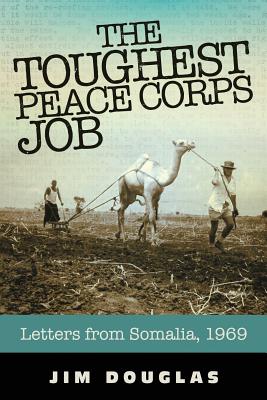 The Toughest Peace Corps Job
Letters from Somalia, 1969
Paperback

* Individual store prices may vary.
Other Editions of This Title:
Hardcover (12/23/2015)
Description
Jim Douglas thinks he is ready to be an agriculture/rural development volunteer in the Somali bush - what the Peace Corps/Somalia director calls "the toughest Peace Corps job ever to be done." But confidence and good intentions prove little match for the physical hardships, trying to communicate in a dialect learned from scratch, and living as a stranger in a radically foreign culture - where people watch him in his hut for hours and a child smiles and says, "Gaal (foreign infidel). F*# your father." A transfer to Mogadishu to work in sports and recreation brings different challenges, including a presidential assassination and pro-Soviet military coup that changes life for everyone in Somalia. From trying to plow with a camel and walking across the bush in flip flops to introducing dodgeball in a kids' prison, standing trial for throwing a party with Somali guests, and playing basketball in the presence of military leaders against a team named for the revolution, these letters and journal entries describe the author's experiences in detail - sometimes in the coarse language of a 22-year old, who starts out with a generous spirit but is being pushed to his limit. They invite readers to put themselves in his shoes and wonder how they would react under similar circumstances. And to ask are good intentions ever enough?
Inkwater Press, 9781629013275, 336pp.
Publication Date: December 23, 2015
or
Not Currently Available for Direct Purchase