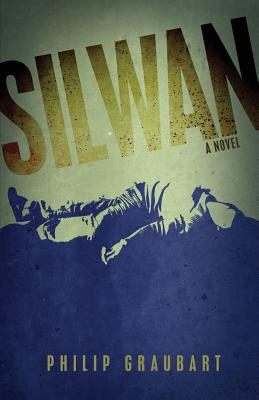 Silwan
Paperback

* Individual store prices may vary.
Description
Moshe Weinstein--peacemaker, activist, model husband, human rights hero, loving friend, with a famously even temperament. But also, a murderer, driven to jealous rages?
Judah Loeb, middle-aged, twice divorced, his one true-crime bestseller a distant memory, is about to lose his job at the LA Times, yet another victim of the new media. But out of nowhere, Cliff, an old friend from his Harvard days, appears and offers him a fat contract to write a book solving the biggest true mystery of all--why can't the Israelis and Palestinians make peace? Judah's not sure what's behind Cliff--is he a CIA agent, a Mossad operative, or part of something even more sinister? But Judah doesn't care; he needs the money. His first assignment: interview another old college friend, an Israeli-American named Moshe Weinstein.
Judah takes the job but not just for the money. Moshe, his former best friend, is now married to Ilana, Judah's first girlfriend and one true love. Judah wrangles an invitation from Moshe and flies to Jerusalem.
But the larger passions of the endless Israeli-Palestinian war quickly narrow and become deeply personal when a young Palestinian man, one of Moshe's assistants, is found dead, hit by a car, near his home in the Palestinian neighborhood of Silwan. Moshe's car is covered with blood and the tire tracks match his; he's quickly arrested and charged with murder. Moshe's wife suspects a frame-up and enlists Judah, her old lover, to investigate the crime and prove Moshe innocent.
Judah agrees and enlists yet another old friend, the Palestinian journalist Rafik, a Silwan resident with his own shadowy agenda. But does Judah still have the investigative chops to uncover a conspiracy, in a foreign country, in the Middle East, where no one seems to mean what they say? Does he even want to set his old friend and rival free?

Silwan, Philip Graubart's latest novel, explores the clashing narratives of Jerusalem's Jews and Muslims, while it probes the darker regions of the soul.
Inkwater Press, 9781629013930, 282pp.
Publication Date: September 16, 2016
or
Not Currently Available for Direct Purchase