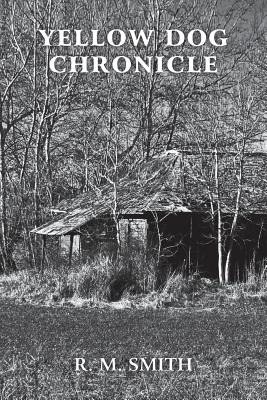 Yellow Dog Chronicle
Paperback

* Individual store prices may vary.
Other Editions of This Title:
Hardcover (11/10/2016)
Description
When my great grandparents started up the Oregon Trail in 1875, two hundred thousand people had gone before them. Part of the story is that my great grandparents never got to Oregon. Neither did the twenty thousand who ended up in unmarked graves.
Our story begins with Wagon Master Lorenzo Jameson's escape ahead of the Arkansas militia in December of 1861. It closes with the 2005 funeral of Al Smith, a soldier who fought in the Battle of the Bulge.
During those turbulent 144 years, our nation was shaped by wars, inventions, migrations, and riots. Many of these touched my family and, in turn, my family touched some of them. I've included clips from some of this history to show what life was like in those days.
Several of the women in my family did very impressive things. Some of the men did impressive things too, but some did not-so- impressive things. Two turn-of-the-century tumultuous love stories are part of our history.
Woven into this history are the recollections of many family members, especially those of Dad's little sister, the ninety-nine-year-old last member of his generation. There are also memories from more than half a century ago of growing up on a farm frozen in time, the last homestead farm in the valley.
Inkwater Press, 9781629014265, 368pp.
Publication Date: November 10, 2016
or
Not Currently Available for Direct Purchase