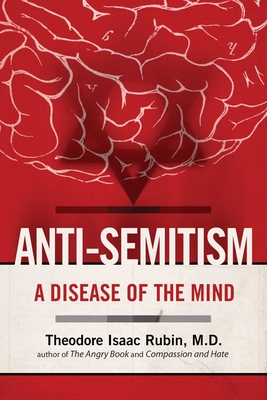 Anti-Semitism
A Disease of the Mind
Paperback

* Individual store prices may vary.
Other Editions of This Title:
Paperback (4/16/2011)
Description
A groundbreaking work on the psychodynamics of bigotry and anti-Semitism.

As a child, Ted Rubin could not understand why some people hated him and his family only because they were Jews. He soon discovered that other groups were hated and that bigotry was a dangerous disease that destroys its hosts as well as its victims.

As a psychiatrist, Dr. Rubin learned that anti-Semitism and other deep-seated prejudices are nonorganic diseases of the mind: malignant emotional illnesses that can be treated only by first understanding the unique psychodynamics involved. Little has been written about this aspect of bigotry. Anti-Semitism is a bold endeavor to shed light on one of humankind's most destructive and contagious illnesses, and it offers hope and healing for the future.

In Anti-Semitism, Rubin lays the groundwork for a person to successfully overcome hatred, to understand where it comes from and why, and to recognize that anti-Semitism devastates people, cripples self-esteem, and is capable of "engendering great suffering, horror, and murder." Anyone who has wrestled with hatred or bigotry, either as the victim or the host, will find clarity and direction in Dr. Rubin's eloquent analysis.
Skyhorse, 9781629144535, 180pp.
Publication Date: November 11, 2014
About the Author
Theodore Isaac Rubin, MD, has served as president of the American Institute for Psychoanalysis and is the author of thirty books, including The Angry Book, Lisa and David, Jordi, The Winner's Notebook, and Lisa and David Today. His books have been translated all over the world. He lives and practices psychiatry in New York City.
or
Not Currently Available for Direct Purchase