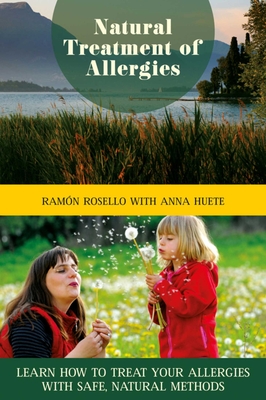 Natural Treatment of Allergies
Learn How to Treat Your Allergies with Safe, Natural Methods
Paperback

* Individual store prices may vary.
Description
Allergies complicate the lives of those who suffer from them and pose a difficult challenge for contemporary medicine. Environmental factors, stress, a bad diet, or a sedentary life can be the triggers.

An allergy is a disproportionate reaction by the immune system to outside substances that are normally innocuous, such as pollen, dust mites, animal hair, or certain foods or medicines. Natural Treatment of Allergies explains why allergies attack and how to reestablish equilibrium.

This book is helpful to those who suffer from asthma, hay fever, dermatitis, or dietary intolerance as a result of strong allergies. It presents the most effective natural therapies that lead to recovery. It also includes:

• The most reliable tests to determine allergies.
• Related illnesses: how to prevent and cure them.
• Food that produces allergies.
• Conventional treatments and their risks.
• Alternative therapies: naturopathic medicine, acupuncture, homeopathy, Bach flower remedies, and yoga.
Skyhorse, 9781629144672, 176pp.
Publication Date: February 3, 2015
About the Author
Ramón Rosello is a doctor and acupuncturist. He was part of the driving force behind the magazine Integral and was one of the creators of the magazines Cuerpomente and Vital , and he has written about health topics for more than twenty years. Rosello has published several other titles in Spain.
Anna Huete writes about natural health and collaborates on specialized magazines.