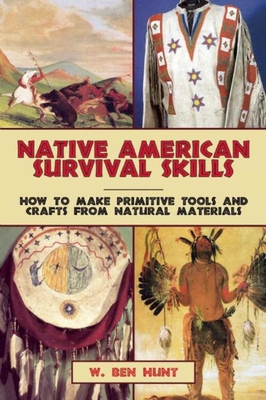 Native American Survival Skills (Paperback)
How to Make Primitive Tools and Crafts from Natural Materials
Skyhorse, 9781629145976, 288pp.
Publication Date: April 21, 2015
* Individual store prices may vary.
Description
W. Ben Hunt, whose Sioux name was Tasunka Witko, traveled throughout the Midwest, living with several Native American tribes, finally settling near the site of the last Sioux uprising. Here he provides step-by-step instructions and exact dimensions to make Sioux ghost shirts, Plains Indian shields, box traps, Iniut snowshoes, and more. From making rawhide to putting the finishing touches on a pair of moccasins, beginners and seasoned woodsmen alike will enjoy making the tools and camp equipment that were used for centuries. Native American Survival Skills is a remarkable source of information about the Americans who first pioneered self-sufficient living. In it, there are lessons for all of us today.