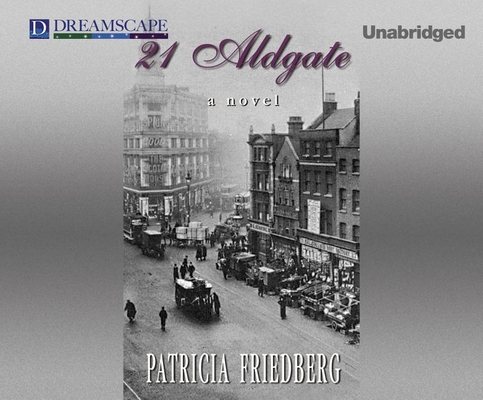 21 Aldgate (Compact Disc)
Dreamscape Media, 9781629233932
Publication Date: January 3, 2014
Other Editions of This Title:
Paperback (9/3/2010)
MP3 CD (2/4/2014)
Hardcover (8/23/2010)
* Individual store prices may vary.
Description
When young Clara Simon quit her job in Ernest Maxwell Abbott's law firm over his increasingly shabby treatment of Jewish clients, she soon realized the seriousness of her actions. Giving up any job in post-WWI London meant taking a chance. Clara knew her family at 21 Aldgate would not be supportive. A coincidental meeting with a former Abbott employee resulted in a job offer in Chelsea. Clara, reluctant to consider venturing into affluent Chelsea, finally agreed to meet with the important French artist, Paul Maze, who needed an assistant to help write his memoir. Their working relationship ignited a passionate love that forever changed her. On the tides of the Second World War, Clara was forced to make decisions that risked both her life and her marriage...
About the Author
Patricia Friedberg grew up in London during WWII. She attended the Henrietta Barnett School and later the London School of Journalism. Soon after her marriage, she left England to live for many years in South Africa and in the Rhodesias - now Zambia and Zimbabwe, where she was a journalist and writer of documentaries. She has co-authored two illustrated children's books, Dear Sammie, A Letter to a child of Divorcing parents, and Dear Jake. READER BIORebecca Shelbourn-Timm has been recording television and radio commercials for eight years in the Toledo, Ohio, area. She grew up in the Cotswolds region of Great Britain, but currently resides in Waterville, Ohio, with her husband and three sons.