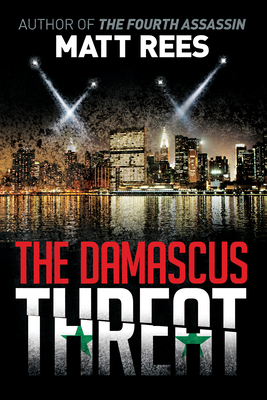 The Damascus Threat: An Ice Thriller (Hardcover)
An Ice Thriller
Crooked Lane Books, 9781629537757, 304pp.
Publication Date: August 9, 2016
Description
A former Middle East foreign correspondent, Matt Rees is an expert on the war on terror. With his new ICE Thriller series, he opens the door to a part of United States Homeland Security that has rarely been explored before.
ICE Special Agent Dominic Verrazzano's vigilance pays off when he uncovers a plot to launch a chemical attack in New York, but he doesn't know what the target is or how deep the conspiracy goes.
The only woman who could have answered his questions is murdered just before she reaches him. In her last moments, she manages to send him a single clue. It will have to be enough. Her tip leads him to Syria, where he must negotiate the treacherous alleys of the casbah in the midst of civil war to track the weapon before it's too late--unless it's already too late.
Sharp as a scimitar and relentlessly suspenseful, Matt Rees's The Damascus Threat is perfect for fans of Showtime's Homeland and readers of Alex Berenson's John Wells novels.
About the Author
After graduating from Oxford University, Matt Rees served as a foreign correspondent in the Middle East before becoming an award-winning British crime novelist for his Omar Yossef mysteries. He currently resides in Luxembourg with his wife and two children. This is the first in his new series.
Advertisement