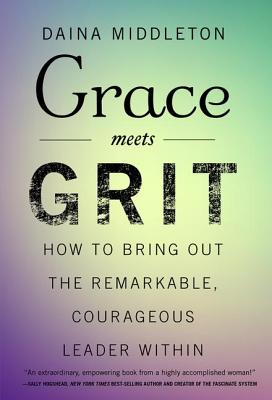 Grace Meets Grit (Hardcover)
How to Bring Out the Remarkable, Courageous Leader Within
Routledge, 9781629561394, 210pp.
Publication Date: October 18, 2016
* Individual store prices may vary.
Description
There is no mistaking that inequality in the workplace is still prevalent in the form of salary inequity and unequal representation in leadership and board positions. Too often conversations about inequality can lead to men and women believing they are alike. Women and men are not the same, biologically or psychologically, and these differences lead to significant dissimilarities in how each approaches leadership situations. Grace Meets Grit navigates the previously unexplored subject of gender differences in the workplace specifically applied to critical leadership behaviors. Leadership behaviors are what make us all successful in the workplace. They are how we are evaluated against our peers and what we use to solve problems when working in teams. We also know that the most effective organizations work diligently to optimize these leadership behaviors. Through stories of extraordinary, courageous women, Grace Meets Grit shows how to compensate for your innate style by "dialing up" leadership qualities you may not naturally possess. Middleton empowers women, in particular, to embrace their innate qualities and anticipate and apply behaviors expected of their male counterparts to help level the playing field. The end result is fewer misunderstandings in the workplace and higher performance from both individual leaders and teams.
About the Author
Digital marketing expert and marketing professional with more than 25 years in the industry with experience in the client, agency, and publisher domains, Daina Middleton has had an incredible career that included running Global Business Marketing for Twitter and CEO of Performics, one of the largest search and performance media agencies in the world. She also headed-up innovation, research and analytics for the pioneering digital agency Moxie Interactive, and spent 16 years working in marketing for Hewlett-Packard.

Throughout her career, Daina has been an advocate for women believing in a need for women and men to have a more inclusive and practical approach to working together. Her new book, "Grace Meets Grit: The Leadership Style of Remarkable, Courageous Women," addresses this topic.

Daina recognized the transformational change to the marketing industry nearly a decade ago and began to develop ground-breaking techniques, including the Participation Way and innovative values for Nurturist organizations seeking thrive in the Participation Age. She published a book in 2012 called "Marketing in the Participation Age: A Guide to Motivating People to Join, Share, Take Part, Connect, and Engage."

Daina serves as a director on the boards of Healthwise, the Teton Valley Community Foundation, and Marin Software. She is a member of the ad: tech Board of Advisors, and a regular international speaker with appearances at Social Media Week, ad: tech, WOMMA, Google, 3% Conference, VideoNuze, and iMedia. She has been named one of Mobile Marketer s Mobile Women to Watch, and in 2013 received the Gold Stevie(r) Award in the Executive of the Year - Advertising, Marketing and Public Relations category, in the 10th annual Stevie Awards for Women in Business.

She loves the outdoors, fly-fishing, cross-country skiing, and horseback riding and chooses to live near Jackson Hole, Wyoming."