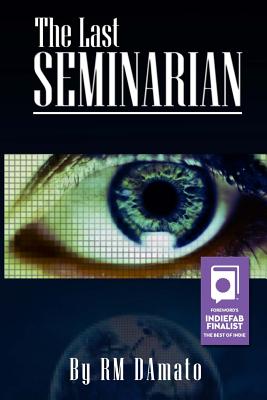 The Last Seminarian (Paperback)
Wise Media Group, 9781629670034, 306pp.
Publication Date: November 2, 2013
* Individual store prices may vary.
Description
This is a completely revised, 2nd edition. Many thanks to the readers who pointed out the numerous errors our first editor missed. 2013 Foreword Reviews Award Finalist Don't Catch the Bug in Space The year is 2040. Facing the threat of a viral pandemic, four friends will finally unite for an extraordinary reunion. Within an orbiting virtual world, the former seminarians will confront personal demons, while sharing ideas about the meaning of life, friendship, and love-including the existence of God. It is an allegorical dance played out in the microcosmic and metaphysical drama of the human condition. Can they return to Earth before the plague makes it impossible, dropping the curtain on existence forever?
About the Author
RM DAmato received a B.A. from California State University, Northridge and an M.A. from U.S.C. He worked as an assistant editor for the Los Angeles Times but spent most of his career as a teacher in California and Florida. Currently, he is a professor at Miami Dade College. His second novel, I Have Three Things to Tell You, will be published in spring of 2014 along with a collection of poetry, Random Musings of a Late Baby Boomer.