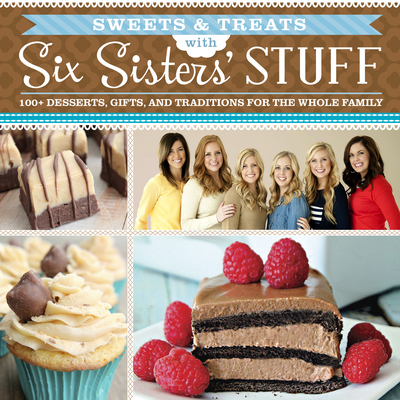 Sweets & Treats with Six Sisters' Stuff (Paperback)
100+ Desserts, Gift Ideas, and Traditions for the Whole Family
Shadow Mountain, 9781629720791, 176pp.
Publication Date: September 29, 2015
* Individual store prices may vary.
Description
Six Sisters' Stuff is one of the most widely followed cooking and lifestyle blogs with 6.7 million page views per month and their most popular features are their fantastic dessert recipes. Whether quick-and-easy, imaginative show-stoppers, special occasion, holiday-themed or adorably cute and kid-friendly, this new Six Sisters' Stuff cookbook features 110 scrumptious homemade dessert recipes, covering every sweet tooth craving. Step-by-step instructions make it easy to create delicious and imaginative confections using pantry staples including: Mississippi Mud Brownies, Homemade Twix Bars, Nutella Cheesecake, Key Lime Cupcakes, Samoas Popcorn and includes a chapter on super-fast no-bake treats like Mini Peanut Butter Cup Trifles. Sweets & Treats with Six Sisters' Stuff also features imaginative ways to share and showcase your homemade confections including: Ways to Package Treats, Dessert Traditions, Desserts Kids Can Make, and Companion Dessert Craft Projects.
About the Author
The Six Sisters, Camille, Kristen, Elyse, Stephanie, Lauren, and Kendra, started their blog in 2011 to keep in touch after they moved out of their house and started lives and families on their own and in just a few years it has become one of the top blog sites for women with millions of visitors each month, sharing stories of family, recipes and tips for running a home. The sisters live in the Southwest and Midwest.