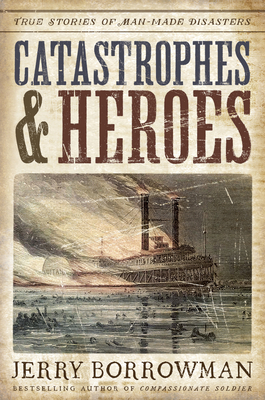 Catastrophes and Heroes (Hardcover)
True Stories of Man-Made Disasters
Shadow Mountain, 9781629727394, 208pp.
Publication Date: January 5, 2021
Other Editions of This Title:
Compact Disc (7/21/2020)
MP3 CD (7/21/2020)
* Individual store prices may vary.
Description
A century of the industrial age saw unprecedented leaps in technology and engineering, from the first flight of an airplane to the first flight of humans to the moon. But alongside these awe-inspiring achievements were horrible disasters caused by faulty engineering or careless judgement. Catastrophes and Heroes explores eight such disasters and recognizes the unheralded heroes who stepped up to save others in times of great danger. Included in this collection are the stories of female phone operators who, despite being in the path of destruction after the Los Angeles St. Francis Dam collapsed in 1928, stayed on the job to warn others to evacuate, Ernest Hemingway, who assisted survivors in his own boat after a hurricane destroyed the Florida East Coast Railway in 1935, and Ernest Betts who, though knowing little first aid, saved thirty people after the streamliner train The City of San Francisco crashed in the Nevada mountains in 1939. Filled with little-known stories and historical insights, this book explores the rich history of the marvels of engineering and technological advances in the span of a century and reveals how the perils, though disastrous, gave rise to heroism and compassion at a time when machines were supposed to do it all.
About the Author
Jerry Borrowman is an award-winning author of historical fiction and nonfiction. He has written about the World Wars, the Great Depression, and the Vietnam War. He is the recipient of the George Washington National Medal from the Freedom Foundation at Valley Forge. He and his wife, Marcella, raised four children and live in the Rocky Mountains.