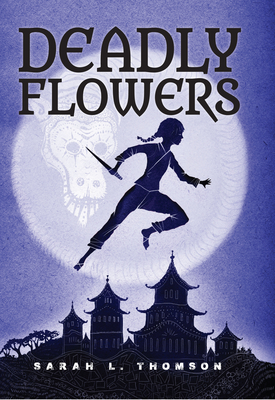 Deadly Flowers (Hardcover)
Boyds Mills Press, 9781629792149, 272pp.
Publication Date: April 5, 2016
Description
Kata, a ninja, embarks on her first solo mission, for which she must enter a warlord's castle and make sure that a certain sleeping occupant never awakens. But then Kata discovers that her target is just a young boy (and that her new accomplice is that boy's slightly older sister), and suddenly her mission is much more complicated than she bargained for. Faced with taking someone's life or confronting the dire consequences of failure in her mission, Kata must make a hard choice, one that leads her into a more dangerous battle than she ever expected. In this action-packed coming-of-age novel, Kata discovers that while a ninja must always act alone, humanity requires that you accept the trust and friendship of others.
About the Author
Sarah L. Thomson has written everything from picture books to easy readers to middle grade and young adult novels. Her novels include The Dragon's Son, a young adult novel based on the King Arthur story, which was a JLG selection, earned two starred reviews, and was on VOYA's Best Science Fiction, Fantasy, and Horror of 2001 list, among other honors; Dragon's Egg, a middle-grade fantasy, which was a JLG selection and a Maine Lupine Award winner; and The Secret of the Rose, a middle-grade historical fiction tale set in Elizabethan London. She lives in Portland, Maine. Visit sarahlthomson.com.
Advertisement