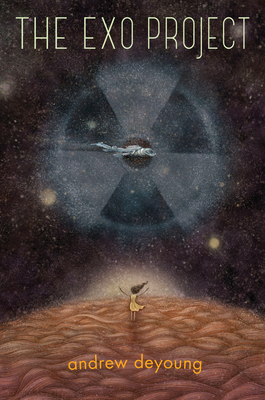 The Exo Project (Hardcover)
Boyds Mills Press, 9781629796109, 455pp.
Publication Date: April 4, 2017
* Individual store prices may vary.
Description
This fast-paced, sharply written multiple-perspective YA science-fiction debut opens on a future Earth ravaged by solar radiation. Desperate for money to save his sick mother, seventeen-year-old Matthew agrees to participate in the Exo Project, a government plan to save the human race by flying across the galaxy in search of a habitable planet for resettlement. He thinks he's been given a death sentence: 100 years in cryostasis, followed by a quick death on some barren world. But then he lands on Gle'ah, discovering the strange, beautiful creatures who live there, including Kiva, the captivating teenage girl who leads her planet's matriarchal society. Kiva views Matthew as a threat and for good reason—if he tells Earth that he's found a suitable planet, it will mean the end of her people's way of life. But then Kiva and Matthew discover an emotional connection they never expected—and as they begin to delve into the secrets of Matthew's mission and the dark truth behind the seeming paradise of Gle'ah, the choices they make will have consequences for both of their worlds.
About the Author
Andrew DeYoung is a writer, editor, and dad living in Saint Paul, Minnesota. The Exo Project is his first novel. andrewdeyoung.com.
Praise For The Exo Project…
"The Exo Project has a...fantastical premise that works very well in DeYoung's execution. (He) does an excellent job of creating a fully-realized society...and he allows the relationship between Kiva and Matthew to develop naturally....the book's greatest strength is its willingness to take on such issues as climate change, bigotry, sexism, violence, and responsibility for the common good." -VOYA

"The world building (in the Exo Project) is impeccable, with backstories fully developed...that show the folly and weaknesses of humanity even across the galaxies. The complexities of warring loyalties are played out through the accessible perspectives of Matthew and Kiva...This will be a treat for sci-fi fans looking to settle into a lengthy novel and really explore a futuristic plot." - The Bulletin of the Center for Children's Books

"First-time author DeYoung offers straightforward yet effective storytelling, which makes for a refreshing change from science fiction with convoluted and multilevel plots.... this is an enjoyable read with abundant STEM connections." -Booklist

"This debut novel will give science fiction readers a fresh take on the genre. Deyoung... presents a great science fiction introduction for those reluctant to the genre." -School Library Connection