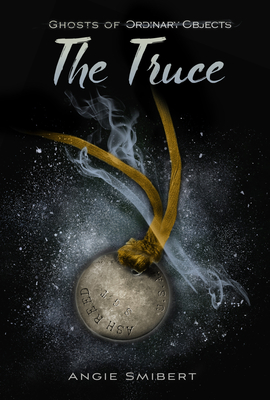 The Truce (Ghosts of Ordinary Objects)
Hardcover

* Individual store prices may vary.
Description
Twelve-year-old Bone, whose Gift allows her to see memories in everyday objects, must unearth her family's deepest secrets to find her favorite, missing uncle. This supernatural historical mystery is the final book in the critically-acclaimed and emotionally-resonant Ghosts of Ordinary Objects trilogy.

In a southern Virginia coal-mining town in December 1942, Bone Phillips is learning to control her Gift: seeing the history of a significant object when she touches it. But one object is off limits: Uncle Ash's World War I dog tags, which hold memories of terror. When a body identified as Uncle Ash turns up inside the mines, Bone will need every ounce of courage she can summon to not only find her beloved uncle through the dog tags but prove that he isn't the thief the mine supervisor claims he is. The Truce is the riveting conclusion to the Ghosts of Ordinary Objects trilogy, with Bone facing her greatest challenge yet.
Praise For The Truce (Ghosts of Ordinary Objects)…
"It's now December 1942, and the coal town of Big Vein, Virginia, is preparing for Christmas when the mine whistle blows, signaling disaster. [A]ll the miners are safe and accounted for—but there's a dead body in the mine, covered in rock dust, head crushed beyond recognition. [Psychic] Bone seeks the truth. Smibert packs a lot into the story... (h)er characters...and setting are fully evoked, and her language is both thoughtful and precise. Smibert has a talent for ghost stories. A satisfying conclusion to a worthy series." — Kirkus Reviews
Boyds Mills Press, 9781629798523, 208pp.
Publication Date: May 26, 2020
About the Author
Angie Smibert is the author of the Memento Nora series, which Booklist called "a gift for both reluctant and regular readers," as well as numerous nonfiction books for children, and many short stories for both adults and teens. She grew up in Blacksburg, Virginia, where her mother's family once worked in the long-closed coal mines along the New River.