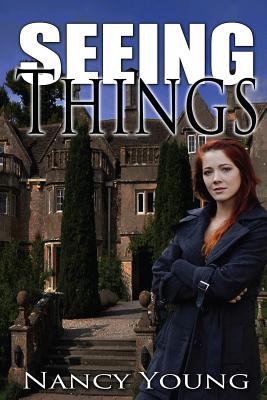 Seeing Things (Paperback)
World Castle Publishing, LLC, 9781629891446, 242pp.
Publication Date: August 23, 2014
* Individual store prices may vary.
Description
In a world where virtual reality and the supernatural eclipse the real world, Mary Catherine Livingston finds herself trapped teaching students who'd rather text than compose, placating a husband who'd prefer to surf porn, and nurturing a teen that wants to be left alone. So she does what any woman would do--no, not move to Italy to gobble pasta or embark on a road trip with a cadre of kooky females. She moves to a haunted mansion and takes up ghost hunting. Seeing Things is set in Philadelphia's blue-blooded Main Line, where the past just refuses to die. Dark humor, passion, and outright terror meld in a spine-chilling, life-affirming tale of a woman's supernatural voyage of self-discovery and her rekindled ability to love.
About the Author
Nancy Young strives to entertain, whether co-hosting poetry readings, supplying interesting aliases at restaurants, or storytelling at Renaissance fairs. Although she grew up on the Philadelphia Main Line, she now lives in North Carolina, where she never runs out of material to jump start her novels, short stories, plays, and poems. Her first publication was at age six, when her lion story was posted outside her first grade classroom. From then on, she was hooked, penning neighborhood dramas, improbable adventure tales, and Gothic romances through her youth. That love of the absurd and quirky never left her. It also served her well for most of her professional life. Nancy taught literature, film, and writing at various colleges, earning awards for her instruction. She also worked as a journalist, newspaper editor, choir director, and mother. She married her high school sweetheart, with whom she shares three sons, a daughter, and a daughter-in-law. She counts them as her most devoted fans.