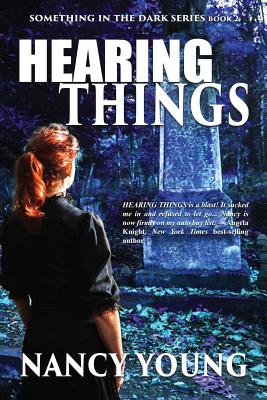 Hearing Things (Paperback)
World Castle Publishing, 9781629894027, 300pp.
Publication Date: October 12, 2015
* Individual store prices may vary.
Description
Mary Catherine Livingston knew that working for the Paranormal Posse reality series wouldn't be easy. But apart from the threatening spirits and unwanted publicity, she also has to deal with her son's newfound ability to hear ghosts, her ex-husband's attempts to reconcile by Christmas, and with Tony, the show's sexy tech support, who pushes all her buttons. Tony is definitely one pushy guy, especially if Mary Catherine's welfare or the show's profits are at stake. When her son discovers the ghost of a murdered child at an abandoned rest stop, complications multiply. Tony then pushes Mary Catherine to let him offer more than just his technical support. Will the spirit move her to take a second chance on love in time for the new year? HEARING THINGS is a blast It sucked me in and refused to let go until I finished the whole thing. Nancy Young has a great voice, funny and heart-touching by turns. Mary Catherine is a fine, intelligent heroine, stubbornly determined to handle every challenge that comes her way. Tony, her sexy hero, is both protective and kind, with a side order of unexpected male cluelessness at times that rings delightfully true. Nancy is now firmly on my auto buy list. Now, excuse me--I have to go look for her other books... Angela Knight, New York Times best-selling author.